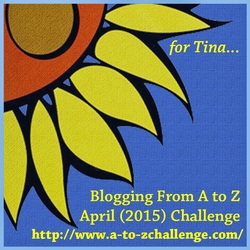 Would you like to join me and hundreds of other bloggers this April for the A to Z challenge? It's a great way to make blogging a regular habit, find some fun new blogs to read, increase your readership, and feel a sense of community. Visit the
A to Z site
for instructions and signup information.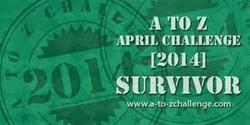 Last year my theme was Writing Inspiration. Below are links to my 2014 A to Z posts, plus my reflection on the process.

I'll reveal my theme for 2015 in March. Let me know in the comments if you plan on participating -- I'll be sure to visit your blog in April.

Writing Inspiration from A to Z