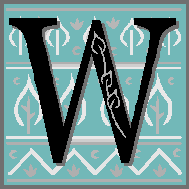 W is for writing prompts. Sometimes a pompt written by someone else can provide the creative spark you need for inspiration. Here are a few sites that offer prompts:


Do you have a favorite writing prompt to share or other ideas for becoming inspired?

Coming Monday: the letter X (it's a good one!) and a writing process blog hop.