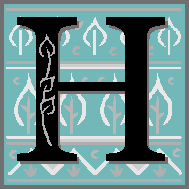 It was summer and my then-boyfriend and I were visiting his friend, Bob, and Bob's girlfriend at a rustic cabin on a lake. We took two canoes, one for each couple, and paddled across the water. The sun was warm on my shoulders and it was one of those picture-perfect days. Then, from some distance away, the other girl's singing broke the silence. She had a lonely, mournful voice that travelled across the water.

"Your love is like a tidal wave, spinning over my head.
Drowning me in your promises, better left unsaid."

Nothing had seemed amiss in their relationship the night before. But when she sang Pat Benatar's "Heartbreaker," I knew their relationship was doomed. The grief in her voice was deep and inconsolable.

Months passed. They broke up, as expected, and my own relationship showed signs of being doomed as well. One night before we called it quits, Bob called. He was at the hospital with his ex-girlfriend, who had tried to take her own life.

Decades have passed, and I don't know how her story ultimately ended. But sometimes when I hear "Heartbreaker," sadness comes over me. I remember the girl, her broken heart, that forgotten summer. Music can hold emotion that way, emotion we can use in our writing.

Do certain songs hold poignant memories for you? Do you use music as inspiration in your writing?