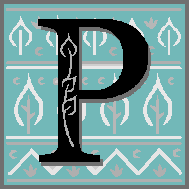 With 26 blog posts from A to Z, I hope you'll forgive one dedicated to my debut novel,
Pandemic
, which will be officially released on May 6. (FYI--a
Goodreads giveaway
of ten hard cover copies is going on right now.)
I had many sources of inspiration for
Pandemic
, including:
The Spanish Flu of 1918

My own fears and worries

An overactive imagination regarding those fears and worries

Life As We Knew It by Susan Beth Pfeffer

The Swine Flu of 2009

Pale Horse, Pale Rider by Katherine Anne Porter
Fever 1793 by Laurie Halse Anderson

A morbid fascination with emerging infectious diseases

An anecdote: At one point during the Swine Flu (H1N1) pandemic in 2009, the vaccine became available in my suburban town. Public health officers organized its free distribution at the local middle school after school hours. They may have only been vaccinating the children, if I remember correctly, and not the parents. The line extended for blocks. I waited with a mom who had a son the same age as mine. The boys ran off to play nearby while we chatted and at first, it was a relatively pleasant afternoon. But at some point, the people running the process announced that they didn't have enough vaccine for all of the children waiting. Kids with asthma (or other health conditions that would make the flu more dangerous) were to be vaccinated first, and the remaining families at the back end of the line was informed that since there wasn't enough, they should go home.
Well.
Hell hath no fury like a woman protecting her young. The whole mood of the crowd changed. I had gotten there absurdly early (if you know me, you're not at all surprised by this) and we were within the cutoff to receive the vaccine. I watched as unhappy moms verbally accosted the public health officials who stood outside, trying to keep order. I thought there might be a riot. And--keep in mind--the swine flu, although highly contagious, was not ultimately any more deadly than regular seasonal influenza.
Later on, I couldn't help thinking. What if? What if it was highly contagious
and
lethal? How would people act then? The fear and the emotion would be that much higher. What struggles would people face to survive?
There are no lines of people waiting for the vaccine in
Pandemic;
it's too early in the disease timeline to have one available. But that afternoon was certainly a significant inspiration.
What was the main source of inspiration for your current creative project?
---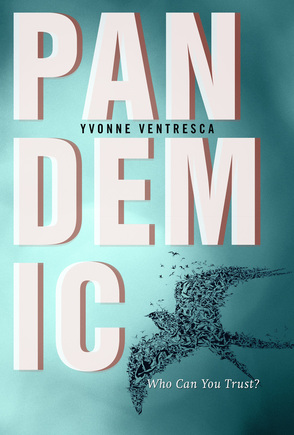 For more information about
Pandemic
, visit the
Books
page of my website.
Kirkus Reviews: "In her first novel, Ventresca pulls together three unrelated themes to create a medical thriller/romance. . . . this realistic page-turner will keep most readers enthralled."
School Library Journal: "This is an engrossing apocalyptic story….Themes of friendship and coming together in a crisis carry the novel."