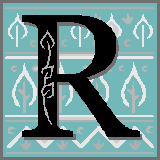 It might seem like having a writing routine and regular habits would stifle creative inspiration. But I think there is merit to setting up a routine, so that the creative mind recognizes it is time to write. It could be triggered by writing in the same place each day or at the same time. Gregory Ciotti (who uses his technical devices to signal writing vs research or reading) explains the concept in depth in his article about changing habits,
"The Best Way to Change Your Habits? Control Your Environment,"
which is well-researched and worth the read.
Do you have a regular routine that signals it's time to be creative?