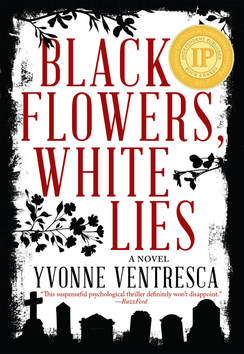 AVAILABLE IN PAPERBACK MARCH 6th
A 2017 Independent Publisher Book Award Gold Medal Winner!

Her father died before she was born, but Ella Benton knows they have a special connection. Now, evidence points to his death in a psychiatric hospital, not a car accident as Mom claimed. After a lifetime of just the two of them, Mom suddenly feels like a stranger.

When a handprint much like the one Ella left on her father's tombstone mysteriously appears on the bathroom mirror, at first she wonders if Dad is warning her of danger as he did once before. If it's not a warning, could her new too-good-to-be-true boyfriend be responsible for the strange occurrences? Or maybe it's the grieving building superintendent whose dead daughter strongly resembles Ella? As the unexplained events become more frequent and more sinister, Ella becomes terrified about who--or what--might harm her.

Soon the evidence points to someone else entirely: Ella herself. What if, like her father, she's suffering from a breakdown? Ella desperately needs to find answers, no matter how disturbing the truth might be.
---

Black Flowers, White Lies
is available at your local bookstore or online at
Amazon
,
B&N
,
IndieBound
, and other retailers.
Ages 12+, Sky Pony Press. Hardcover, 2016, ISBN 978-1510709881. Paperback, 2018, ISBN
978-1510725966
.
---
PANDEMIC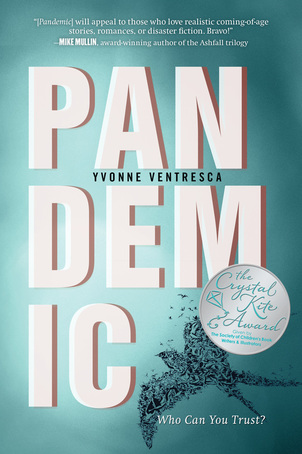 The 2015 SCBWI Crystal Kite Winner for the Atlantic region!

In Pandemic, only a few people know what caused Lilianna Snyder's sudden change from a model student to a withdrawn pessimist who worries about all kinds of disasters. When people begin coming down with a quick-spreading illness that doctors are unable to treat, Lil's worst fears are realized. With her parents called away on business before the contagious outbreak, Lil's town is hit by what soon becomes a widespread fatal illness.

With friends and neighbors dying around her, Lil must find a way to survive not only the outbreak and its real-life consequences, but also her own personal demons.
---

Pandemic is available at your local bookstore or online at
Amazon
,
B&N
,
IndieBound
, and other retailers. Ages 12+, Sky Pony Press. Hardcover, 2014, ISBN 978-1628736090. Paperback, 2016, ISBN
978-1510703902.
---
30 SHADES OF DEAD ANTHOLOGY: "Justice for Jaynie"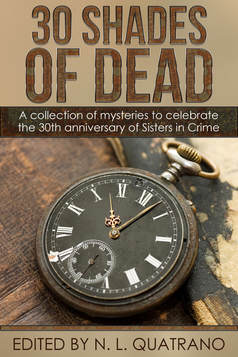 An anthology of thirteen mystery short stories from Sisters in Crime authors in honor of SIC's 30th anniversary. This compelling collection covers the gamut of mystery and its sub-genres. There are psychological thrillers, cozies, romantic suspense, historical, as well as the P.I. and police varieties.

Contributing authors:
Christine Clemetson, Christine W. Kulikowski, Daria K. Ludas, David Manfre, Chelle Martin, Nicki Montaperto, Lewis Preschel, Nancy L. Quatrano, Kristina Rienzi, Roberta Rogow, Yvonne Ventresca, Karen Bostrom Walling, Joann Zajack


---

---
HERO LOST: MYSTERIES OF DEATH AND LIFE Anthology: "The Art of Remaining Bitter"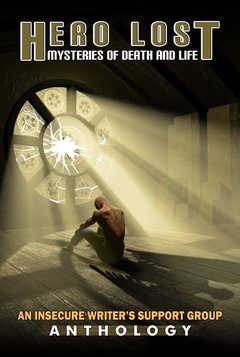 Can a lost hero find redemption?

​Delving into the depths of the tortured hero, twelve authors explore the realms of fantasy in this enthralling and thought-provoking collection. Featuring the talents of Jen Chandler, L. Nahay, Renee Cheung, Roland Yeomans, Elizabeth Seckman, Olga Godim, Yvonne Ventresca, Ellen Jacobson, Sean McLachlan, Erika Beebe, Tyrean Martinson, and Sarah Foster.

Hand-picked by a panel of agents and authors, these twelve tales will take you into the heart of heroes who have fallen from grace. Join the journey and discover a hero's redemption!
---

Hero Lost
is available through Ingram, Follett Library Resources, as well as
Amazon
,
B&N
,
iTunes
and
Kobo
. Dancing Lemur Press, 2017. ISBN 9781939844361.
---
PREP FOR DOOM Anthology: "Escape to Orange Blossom"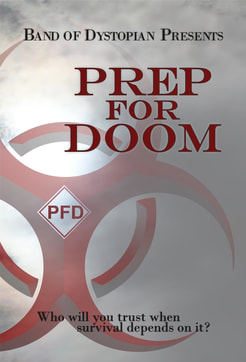 From the imaginations of twenty authors of dystopian and apocalyptic fiction comes PREP FOR DOOM -- an integrated collection of short stories that tell the tale of a single catastrophe as experienced by many characters, some of whom will cross paths. What begins with a seemingly innocuous traffic accident soon spirals into a global pandemic. The release of Airborne Viral Hemorrhagic Fever upon New York City's unsuspecting populace brings bloody suffering within hours, death within a day, and spreads worldwide within a month. An online community called Prep For Doom has risen to the top of a recent doomsday preparation movement. Some have written them off as crazy while others couldn't be more serious about the safety the preppers could provide in a global disaster. But when AVHF strikes, their preparation may not be enough to save them.
---

Prep for Doom is available from
Amazon
,
B&N
, and
Book Depository
.​
Ages 12+, CreateSpace/Band of Dystopian, 2015. Paperback, ISBN 978-1512226997.
---
AVRIL LAVIGNE (People in the News)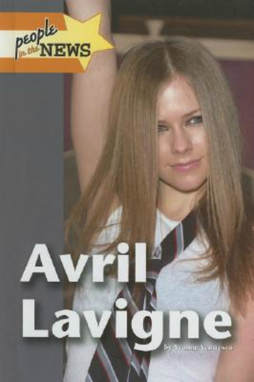 Yvonne's biography about Avril Lavigne includes information about Avril's childhood, how she got her recording contract, the issues she encountered making her first CD, and her initial rise to fame. Yvonne used hundreds of articles as well as interviews (such as with former drummer Matthew Brann) to research Avril's story.
Are you an Avril fan? Check out her largest fan-based website at
Avril Lavigne Bandaids
. Her official website is at
www.AvrilLavigne.com
.
Ages 12+, Lucent Books 2007. Hardcover, ISBN 978-1590189320.
---
PUBLISHING (Careers for the 21st Century)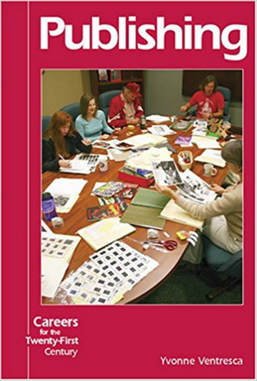 What's it like to have a career in book publishing?

Yvonne provides an inside look at the roles of writers, literary agents, book editors, designers, and sales people in this field. Publishing explores what each job entails, the required skills, and some suggested preparation for each of these careers.

Ages 12+, Lucent Books 2005. Hardcover, ISBN-13: 978-1590182987.
---