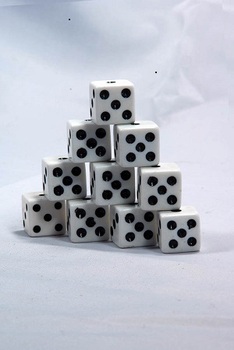 During April, my blog was based on the theme of writing inspiration from the letters A to Z. Now it's almost time to get back to the regular schedule: Teen Tuesday, with writing resources for teen writers, and the Friday Five, with a weekly writing round-up and some guest posts.
But part of the A-to-Z process is to include a reflection at the end, so for this week's Friday Five, here are 5 things I've learned from blogging 26 posts in 30 days:
I definitely learned to write blog posts faster. Posting almost daily meant no stressing over the perfect word. Better to just get it done.
Taking up a blogging challenge the entire month before my debut YA novel launch (May 6th! Pandemic!) was a stress-inducing experience. Note for next year (even if it's not a book launch month): write the blog posts ahead of time. Really.
I learned how much I really don't know about exotic fruits and other interesting topics while I visited different blogs.

Around the letter D or so, I came up with a good way of tracking blogs using different folders in my favorite places. I made a folder for those that visited me, including a link to the blog and another for my reciprocal post. If I took the initatiative to find a new blog, that went into a separate folder. This way I was able to easily go back to the blogs throughout the challenge.
I posted each of the 26 days, I commented on every comment left on my blog, and I visited every blogger who visited me. But after that it went downhill... I didn't get to visit as many new blogs as I would've liked (see debut launch excuse above!) and although I started strong it was hard to keep up my original momentum. Next year: more organization upfront = more enjoyment during the busy times. I'm looking forward to it!