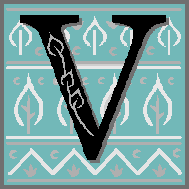 V is for visualization. Successful people often visualize the outcome of a situation before it happens: the game winning goal, the perfect sales presentation. So why shouldn't it work for creative types, too?
If you're interested in learning more about the visualization process, check this
summary of four basic steps
from the book
Creative Visualization
by Shakti Gawain.
Can you visualize the letter Z and celebrating the end of April's blogging challenge? How about a tall stack of manuscript pages fresh off the printer? Maybe a different goal? Please share.