My theme for the April A to Z blogging challenge is productivity for creative people.
---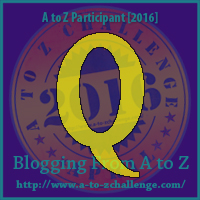 I started this post with Quit
Something
as the title, with the "something" to be determined. (Last year, my post was
Quit Bad Habits
.)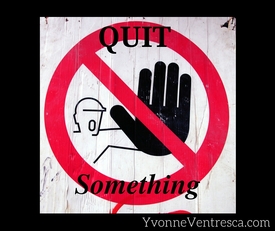 Then I realized that Quit Something was actually a great title. Because it doesn't matter what you specifically eliminate. Find the task that is not useful, that does not bring joy, that is not required, and quit doing it. Maybe you can stop watching a TV show you no longer love or unsubscribe from newsletters that you delete without reading. Or maybe
quit multitasking
, if nothing else comes to mind.
---
Is there something you can quit (or say no to) in order to regain some time? Even small increments add up.