My theme for the April A to Z blogging challenge is productivity for creative people.
---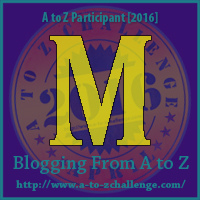 _
Why do so many of us start our day with email instead of a creative project? Daniel Ariely says, "For many things, it's hard to figure out how much progress you're making. When you answer a thousand e-mails, you see every e-mail you answer" ("Understanding Our Compulsions,"
Managing Your Day-To-Day
).
So there isn't necessarily that sense of progress for a bigger project. While it's satisfying to see your inbox hit zero emails, it's harder to measure a novel revision. One solution is to brainstorm ways to track progress. For first drafts, writers can do words written, and seeing the wordcount grow satisfies. But what about revisions? What about an artistic project?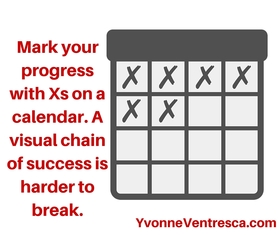 One idea is to count the hours spent, if that makes you feel accomplished. Another method is break a larger project into pieces. Novels can be divided into chapters. Break an art project into distinct phases. Or track the number of days you've worked on something in a row, creating a chain of success, an idea
Jerry Seinfeld
implemented to write jokes on a regular basis. The visual chain of Xs serves as a source of encouragement, so you don't break the chain.
---
Do you like Xs on a calendar? Gold stars? Increased word count? Other ideas?