​My theme for the April A to Z Challenge is Productivity for Creative People.
---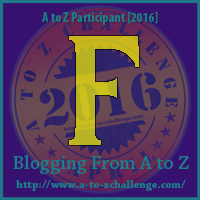 What's the first work-related thing you do each day? If you're like most people, you check email and maybe your social media. Many experts think this is a big mistake, because it puts you in a reactive mode (you respond to the various messages) instead of proactive mode (starting your most important work.)
In "Laying the Groundwork for an Effective Routine,"

Mark McGuinness

says, "The single most important change you can make in your working habits is to switch to creative work first, reactive work second. This means blocking off a large chunk of time every day for creative work on your own priorities, with the phone and e-mail off" (

Manage Your Day-to-Day

).
---
Despite the wisdom in this, I find it hard to consistently implement. I'm worried that if I don't check my email, I'm missing something important. It's a habit I need to break. What about you? Do you look online first each day? Do you find that it derails your priorities?