My theme for the April A to Z blogging challenge is productivity for creative people.
---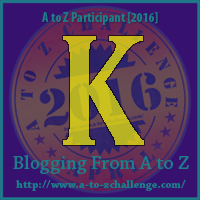 ​How do you spend the bulk of the time that you control? (Time may not be 100% in our control -- some people have day jobs, and almost everyone has certain commitments that they can't eliminate.) Understanding the facts versus the perception of where time goes can help solve the problem. Author Laura Vanderkam
recommends tracking your time for a week
(168 consecutive hours). She said, "If you want to spend your time better, you need to know how you're spending it now." I've done this a few times in the past for the entire week and it always proves enlightening.
(By the way, there are apps to track your time, but I use the low tech approach of pen and paper and tally it at the end of each day.)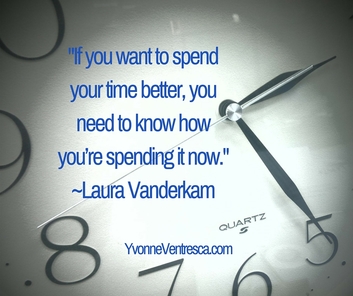 ​On an ongoing basis, I continue to track my "writing work time." This is the time I spend on my writing-related stuff, but it could be used to create a new novel, to promote
Pandemic
, to blog, to participate in a book festival, etc. Ideally, I'd like to spend the bulk of my time creating, but when I looked at the hours for 2014 when Pandemic was published, it didn't align that way. A large percentage of my time was spent on publicity. Now I check each month: what percentage of my time is spent writing? Am I happy with the amount of time spent?
---
Do you think you have a good understanding of how you use your time? Are you happy with the way your time, over the course of any given week, is spent?