Productivity, Networking, Reading, Writing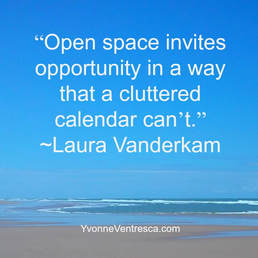 We interrupt this blog post....
​... for some book news.

​

Black Flowers, White Lies (Sky Pony Press, 2016) will be available in paperback in March! You can pre-order a copy now. Contact your

local indie

, or

Amazon

and

B&N

have pre-order sale prices online. The paperback contains some bonus content and features the lovely IPPY gold seal on the cover. :) I can't wait for this paperback to be out in the world!
New IWSG Anthology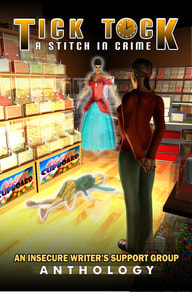 Congratulations to the authors selected for IWSG's upcoming anthology,
Tick Tock: A Stitch in Crime.
​
The clock is ticking...
Exploring the facets of time, eleven authors delve into mysteries and crimes that linger in both dark corners and plain sight. Featuring the talents of Gwen Gardner, Rebecca M. Douglass, Tara Tyler, S. R. Betler, C.D. Gallant-King, Jemi Fraser, J. R. Ferguson, Yolanda Renée, C. Lee McKenzie, Christine Clemetson, and Mary Aalgaard.
IWSG Monthly Blog Hop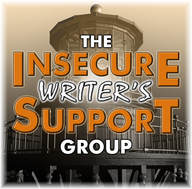 ​​This month's question is:

What do you love about the genre you write in most often?
​

I write suspenseful contemporary fiction for teens. I love the challenge of creating interesting characters, then placing them in dangerous situations. A good thriller or mystery is like a puzzle, with all of the pieces fitting in place, even if the ending puzzle image is a surprise. :)
---
BTW, do you live in the NY/NJ/PA area? Maybe I'll see you at an upcoming event! I'm teaching a workshop on suspense (Keep the Pages Turning) at the upcoming
Liberty State Fiction Writers Conference
(in NJ), and I'll also be leading an information session on YA fiction there. You can see a complete list of my spring events
here
.
​
---
Have you read any good books with surprising twists? Want to recommend novels where the suspense is well-done? (Suspense covers a wide range -- it can be romantic, or based on a family situation, or involve a killer.) Let me know in the comments!