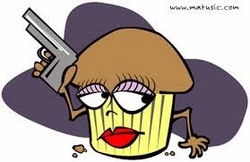 I enjoyed the A to Z Blogging Challenge last year, and in the spirit of giving back, I'm part of
C. Lee McKenzie
's team to help with the challenge. "The Muffin Commando Squad" includes
Lee
,
Tara Tyler
,
Donna McDine
,
Tammy Theriault
,
Carrie Butler
,
Patricia Lynne
,
Elizabeth Seckman
,
Tyrean Martinson
, and me. Each member of the squad is answering a few introductory questions. Mine are below.
But first, I wanted to share one of the best technical tricks I learned from the A to Z Challenge last year. If you want to leave a link to your own blog in a comment on someone else's blog, there is a special format. I've used my blog as an example.
<a href="http://www.yvonneventresca.com/blog.html">Yvonne</a>

The info between the quotation marks is my blog URL (replace with your own) and Yvonne is how I want my name to appear (all non-Yvonnes should replace that, too!). Putting this below your comment creates a link.

And now for the questions: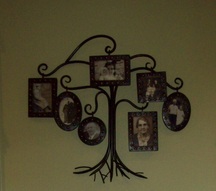 You have to evacuate your home in three minutes. What would you take?

After worrying about family and pets, the next thing I would grab is my genealogy binders. I've done a lot of research over the years that has yet to be scanned into computerized form. *Scrawls "scanning" on to-do list.*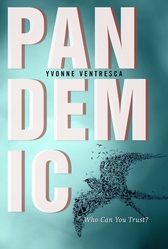 What's your latest book, short story, publication?
My debut young adult novel, Pandemic, was published in 2014 by Sky Pony Press. I have an
interview with my editor here
(for writers who might be interested in Sky Pony) and
reviews here
.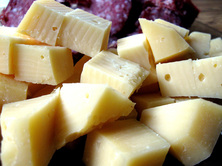 What's your favorite food?

It would be very convenient if my favorite food was muffin-related, but alas, it's not. I have to go with cheese!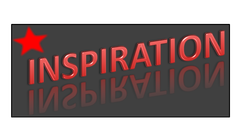 What was your theme last year. Why did you choose it?
My theme was writing inspiration. I wanted a theme specific enough to interest me, but broad enough to help other writers. I have links to last year's posts
here
and on
Pinterest
.
You can join the A to Z Challenge, too, at this link. On March 23rd I'll be announcing my theme in the A to Z Blogging Theme Reveal!