Welcome to the YA Scavenger Hunt for Team Red!
Welcome to Spring 2017 YA Scavenger Hunt! This bi-annual event was first organized by author
Colleen Houck
as a way to give readers a chance to gain access to exclusive bonus material from their favorite authors . . . and a chance to win some awesome prizes! At this hunt, you not only get access to exclusive content from each author, you also get a clue for the hunt. Add up the clues, and you can enter for the team prize--books from Team Red! But play fast: this contest (and all the exclusive bonus material) will only be online for a few days. If you'd like to find out more about the hunt, see links to all the authors participating, and see the full list of prizes up for grabs, go to
the YA Scavenger Hunt page
.
Scavenger Hunt Directions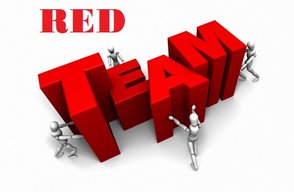 Directions:
Below, you'll notice that I've hidden my favorite number. Collect the favorite numbers of all the authors on the RED team, and then add them up.
Entry Form:
Once you've added up all the numbers,
make sure you fill out the form here to officially qualify for the grand prize
. Only entries that have the correct number will qualify.
​
Rules:
Open internationally, anyone below the age of 18 should have a parent or guardian's permission to enter. To be eligible for the grand prize, you must submit the completed entry form by
Sunday, April 9th
at noon Pacific Time. Entries sent without the correct number or without contact information will not be considered.
---
Black Flowers, White Lies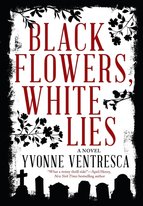 If this is your first time to my blog, I'm Yvonne Ventresca, author of PANDEMIC and the psychological thriller, BLACK FLOWERS, WHITE LIES. In BLACK FLOWERS, WHITE LIES, strange events make Ella question what's real. Is it a haunting or a breakdown? She desperately needs answers, no matter how disturbing the truth might be.

In addition to the Team Red prize, I'm offering an Amazon gift card giveaway. Look for the Rafflecopter at the end of this post.

Random fun fact: Triskaidekaphobia is the fear of number 13.
---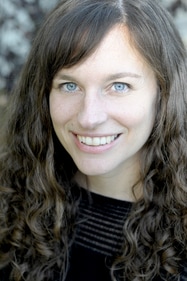 E. Katherine Kottaras holds an M.A. in English from the University of California, Irvine and teaches writing and literature at Pasadena City College. Katherine is interested in the stories we tell, the stories we are given, and the ways we can redefine our worlds by discovering which stories are true.
​
More about The Best Possible Answer by E. Katherine Kottaras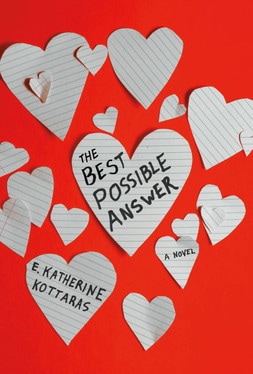 Tell us a little about Viviana!
Many writers talk about books that are the "stories of their hearts." My first book, HOW TO BE BRAVE, was most definitely that since it is told through the eyes of Georgia, a Greek-American teenager whose mother passes away. I am half-Greek, and my father died when I was seventeen, so much of the story, in terms of its exploration of grief and loss, identity and love, came directly from my heart and my life.

My second book, THE BEST POSSIBLE ANSWER, is equally the story of my heart. Viviana is a driven honors student and the daughter of a Russian-Jewish immigrant mom and an American engineer dad who have extremely high academic expectations for her. As a result of both these expectations and an exposing mistake Viviana made in sharing a nude photo with her boyfriend (who proceeded to send it to the entire school), Viviana suffers from severe anxiety and panic attacks. She knows that she didn't do anything wrong in sending the photo to him – she trusted and loved him at the time – but world still blames and shames her for it.

Set at her summer job in the middle of Chicago, Viviana is finally able to escape the judgmental eyes of her school, but she soon becomes the odd vertex of a love triangle; her childhood best friend, Sammie, has a crush on the outgoing, college-aged lifeguard, Evan, but he seems to be more interested in Viviana. Against her better judgment, Viviana falls for him, thereby damaging yet another important relationship in her life and disappointing herself. Soon after, when her father finally returns from his mysterious six-month long business trip, Viviana discovers some deep, dark truths about him that force her to question all of her ideas about love and trust and the control she has over her life.

Readers have told me it's a page-turner, so that's exciting! Part of Viviana's journey is that she begins to discover some deep, dark secrets about her father that make her question everything about him, everything she's ever known about her family, period.

It's also a story about friendship, as Viviana treasures her life-long best friend and braiding buddy, Sammie, and must find ways to make sure that she remains true to her despite the fact that she's falling for Evan.
And speaking of Evan, there's also a really freaking good kissing scene towards the middle of the book that involves a swimming pool and tomato bombs falling from the sky. I mean, I do love romantic kissing scenes. The tomato bomb scene really did happen when I was a teenager, but unfortunately, I wasn't kissing anyone that day. That's the best part of writing: you can steal stuff from real life, but you can also make it even better than you remembered.
---
Continue the Hunt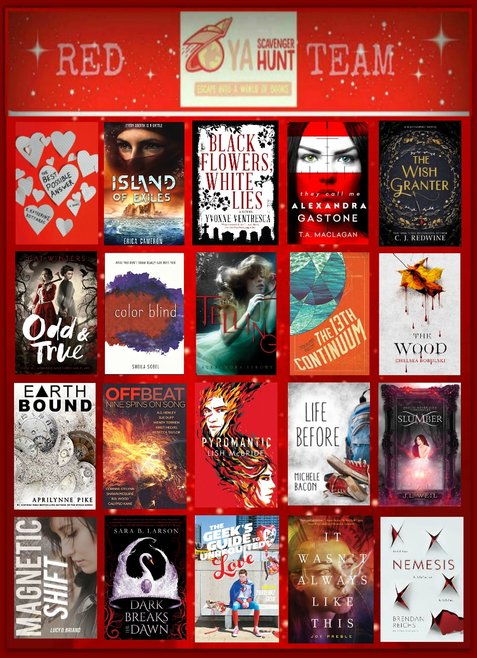 Don't forget to enter the contest for a chance to win a ton of signed books by me,
E. Katherine Kottaras
, and more! Find my favorite number (in RED) earlier in this post. Add up all the favorite numbers of the authors on the red team and you'll have all the secret code to enter for the grand prize!
To keep going on the YA Scavenger Hunt, you need to check out the next author on Team Red:
Cat Winters
.
---
Bonus Giveaway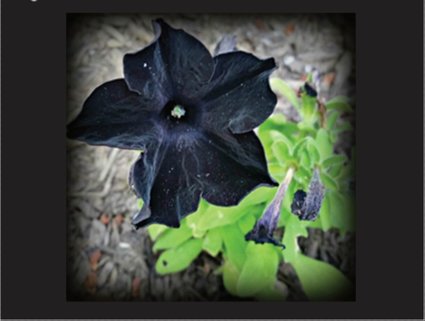 In addition to contributing to the YASH giveaway, I'm offering my own personal giveaway as well. One winner will receive a set of eight custom designed Black Flower Notecards (inspired by BLACK FLOWERS, WHITE LIES) and a $10 Amazon Gift Card. (This prize is open internationally, but please note: Any winner outside of the US will receive a $15 Amazon Gift Card and will not receive the notecards.) Good luck!