My theme for the April A to Z blogging challenge is productivity for creative people.
---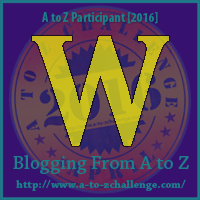 In
Getting Things Done: The Art of Stress-Free Productivity,
David Allen advocates using a weekly review to stay on top of your various projects and commitments. He says the weekly review process is "whatever you need to do to get your head empty again. It's going through the five phases of workflow management--collecting, processing, organizing, and reviewing all your outstanding involvements--until you can honestly say, 'I absolutely know right now everything I'm not doing but could be doing if I decided to.'"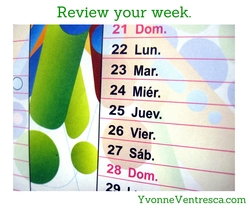 Isn't that a freeing concept--tracking all of your to dos, knowing you are not forgetting anything, than consciously choosing your current task? Allen recommends the end-of-day Friday for these reviews, which might make sense for traditional office jobs. Personally, I try to spend some time each Sunday night updating my to do list and reviewing my calendar so I can plan for the week ahead.
---
Do you have any traditions or ways to get ready for each week?