My theme for the April A to Z blogging challenge is productivity for creative people.
---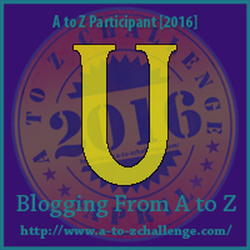 It sounds counterintuitive, but unplugging from technology can improve your productivity in the long run.
Disconnecting has its benefits (Huffington Post
): "Research shows that signing off from work email over the weekend allows you to recover from the demands of your job. . . .What's more? Taking a break will make you MORE productive in the long-term, according to emerging research on 'strategic renewal.'" If you've ever taken a break from social media, you probably agree that it can be refreshing.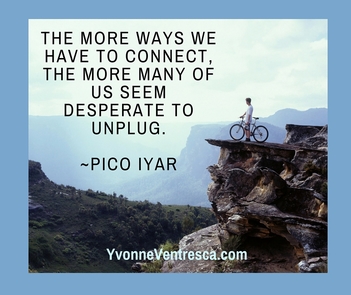 ​
Unplugging can also make you happier. According to
Fitness
magazine, "A study at the Missouri University of Science and Technology investigated the relationship between Internet usage and moods and found that college students with depressive symptoms all shared similar behaviors when it came to browsing the Web and that excess time spent chatting online only increased feelings of real-world loneliness. Lesson learned: Beat Facebook fatigue by logging off. It's that simple."
Tiffany Shlain, founder of the Webby Awards,
takes a "technology Shabbat" every week (Greatist.com)
: "
Without the constant buzzing and pinging, Shlain has time to space out and explore her imagination. 'It puts my mind into a different mode of thinking," she says. "It's supple and allows me to be creative and inspired.'"
---
I love the idea of one day a week without technology, but I haven't implemented it yet. Do you unplug on vacations? Have you tried to disconnect on a regular basis?