My theme for the April A to Z blogging challenge is productivity for creative people.
---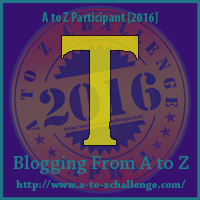 "Filling the well" is a concept from Julia Cameron's book about creativity,
The Artist's Way
. Cameron says, "Any extended period or piece of work draws on our artistic well. Overtapping the well, like overfishing the pond, leaves us with diminished resources. . . As artists, we must learn to be self-nourishing. We must become alert enough to consciously replenish our creative resources as we draw on them—to restock the trout pond, so to speak. . . . In filling the well, think magic. Think delight. Think fun."
Listening to music can fill the well, or cooking (if you find that fun). I like to go to new places, even if it's a new grocery store, so that mundane chores have a different feeling. Visiting museums or reading outside of your usual genre can fill the well. Even sitting in a coffee shop, observing people, can work.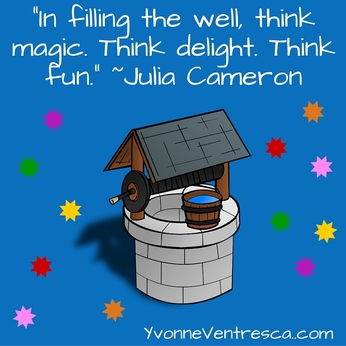 ---
Do you take time to replenish the artistic well?
​What are your favorite activities?