My theme for the April A to Z blogging challenge is productivity for creative people.
---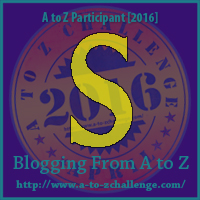 If you are not under an official deadline, one way to encourage progress is to manufacture your own due date. You can make a promise to yourself ("I will finish this draft before the kids are off for summer vacation!"), and if that doesn't work, make a promise to someone else. Let your niece know that you'll finish knitting the blanket in time for her birthday. Tell your critique partners that you'll have chapters ready for them. Set up a blog schedule and notify your followers that you'll be posting on certain days. If you have an agent, give her a date when you'll have the manuscript done.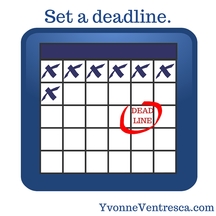 I find that once I'm accountable to other people, I'm much more likely to honor that commitment.
According to
The Power of Deadlines
, "the general pattern is that, as people approach a deadline, they typically become more motivated and work harder at the task in hand, and performance can even improve."
---
Do you find deadlines motivating or stressful?
​Have you ever manufactured a deadline to complete a creative goal?