My theme for the April A to Z blogging challenge is productivity for creative people.
---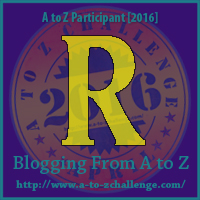 Author
Jack Gantos
has an impressive writing routine. He writes about 200 days a year in the library. Each day, he spends two hours drafting, two hours revising, two hours reading, and about two more hours working before he heads home. (He spoke about this during his
SCBWI
Winter Conference speech a few years ago.) I was able to ask Gantos about it recently, and he said, "I try my best to keep to a rigid schedule which still allows for me to be creative within the boundaries."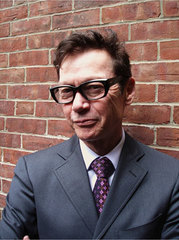 The concept of having a routine (or set schedule) means that you don't need to decide what to work on next, or how long you will work, or whether or not you are feeling inspired. It just means the creative stuff gets done.
James Clear compiled the
daily routines of twelve other authors
. Two excerpts:
E.B. White: "A writer who waits for ideal conditions under which to work will die without putting a word on paper."
Barbara Kingsolver (about writing while raising kids): "
I used to say that the school bus is my muse. When it pulled out of the driveway and left me without anyone to take care of, that was the moment my writing day began, and it ended when the school bus came back."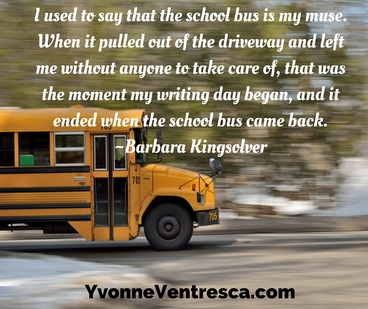 ---
Do you have a set creative schedule? Do you use environmental cues (like working in a library or waiting for the kids to leave for school) to trigger your creativity?