My theme for the April A to Z blogging challenge is productivity for creative people.
---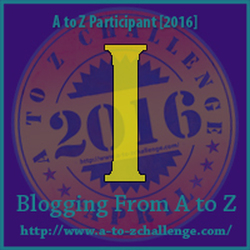 To improve personal productivity,
Ivy Lee
offered simple advice in the early 1900s that still works today. Each night, make a list of the six most important things that need to be done the next day, in order of priority. Tackle and complete the first task before moving on to the second one. Complete the second before the third, and so on. At the end of the day, put any remaining tasks on the next day's list.
Although this sounds simple, that's part of its appeal. But there are several underlying principles here. This method requires you to limit your tasks, prioritize (do you know the most important thing you should be doing?), focus on the work at hand, and complete the most critical tasks first. You can read more in James Clear's post,
The Ivy Lee Method: The Daily Routine Experts Recommend for Peak Productivity
.
To get this method to work for me, I need to break down my most important tasks into manageable pieces. So "write the next novel" becomes "revise chapter one" and "promote Pandemic" becomes "research upcoming book festivals." Writing A to Z posts can be broken down into smaller tasks, too!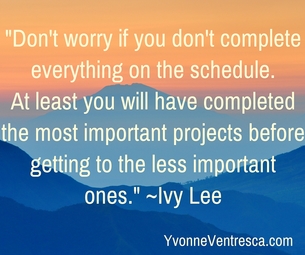 ---
Does this method appeal to you at all? Do you have a limited daily to do list?