​My theme for the April A to Z Challenge is Productivity for Creative People.
---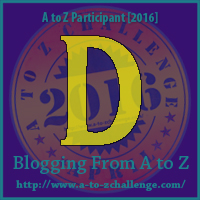 I'm keeping it simple today with two productivity-themed quotes. Author Gretchen Rubin (
The Happiness Project
) said, "What you do everyday matters more than what you do once in a while." Victorian-era novelist Anthony Trollope said, "​A small daily task, if it be really daily, will beat the labours of a spasmodic Hercules."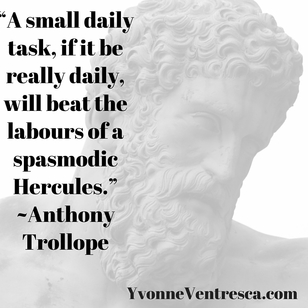 ---
Do you agree with these quotes? ​What do you do daily that aligns with your values and your core goals?