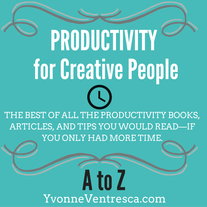 ​My theme for the
April A to Z Challenge is Productivity for Creative People.
---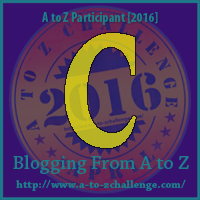 ​A key premise in
Getting Things Done
by David Allen is creating a system to clear your mind. His theory is that increased productivity comes from taking all of your ideas and to dos, from the mundane (pick up dry cleaning) to the macro level (my next book will be a murder mystery!), and keeping them someplace other than in your mind.
The gist of his book is about how to accomplish this. You can use electronic systems or paper notes and files, but the concept is the same. Do a giant brain dump. Then make sure you have a good system for following up on the deadlines, ideas, and tasks that you cleared.
Allen says, "Your mind is for having ideas, not holding them."
If you trust that your calendar and files, for example, will keep you from forgetting anything, your mind is less distracted and free to focus on the important creative stuff.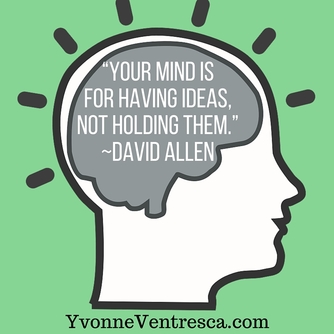 One thing I struggled with is keeping my to dos in too many places because I was afraid something would get lost or forgotten. Before I streamlined, I used a weekly planner, an "important things" folder, a birthday calendar, a bulletin board, a plastic folder for "really* important things" (printed out), and a to do list. I'm still tweaking my system but I've eliminated a lot of the duplication.
---
How do you keep track of everything that needs to get done?