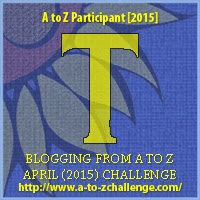 My productivity theme continues!

Here are some free technology tools that might help you be productive and organized. You can pay to upgrade some of these, but the free versions seem pretty effective.

Wunderlist
Wunderlist
is an app to create and track items on your to-do lists, grocery lists, etc. It can run on your phone and your computer, which I like, because you can update lists wherever you are and keep them in sync.

Tweetdeck
Tweetdeck
allows Twitter users to set up columns to read tweets from certain groups of people separately. For example, you can follow agents and editors in one column, friends in another, and the #AtoZChallenge hashtag in a third. It's an easier way to read through streams of data than paging through hundreds of sequential tweets.
(Hootsuite is a similar tool.)

Talkwalker
One productive way to research is to have search results sent to you automatically. Many people are familiar with
Google Alerts
, but I like using the free version of
Talkwalker
, too, because it often provides different results. When I was writing
Pandemic
, for example, I had alerts set for "emerging infectious diseases" and "avian influenza." You can receive alerts on any topic of interest.

Evernote
I just started using the free version of Evernote after a technology glitch in AOL caused most of my 17+ years of favorite places to disappear. (The ones that were left would randomly reorder themselves each time I logged on. Maddening.) Evernote has a lot of functionality, but for now I've been using it to save blog posts and article about say, productivity, and keep them organized.
---
I'm sure there are other helpful free programs out there -- please share your favorites! Have you survived any technology glitches recently?