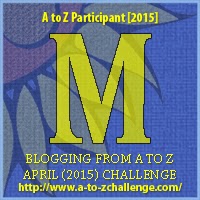 Over time, popular myths form in many fields. Productivity is no exceptions. Here are three myths about habits, multitasking, and clutter.

Myth #1: It take 21 days to form a new habit.
The number of days to form a habit is more variable, according to a
Brain Pickings article
. How long it takes depends on the difficulty of the task. Jeremy Dean, author of
Making Habits, Breaking Habits
, says, ". . . 21 days to form a habit is probably right, as long as all you want to do is drink a glass of water after breakfast. Anything harder is likely to take longer to become a really strong habit, and, in the case of some activities, much longer."
A 2009 study
in the European Journal of Social Psychology puts the number of days closer to 66, so take heart if your New Year's resolutions didn't become automatic by February.
Myth #2: Multitasking means you're getting more done.
Lifehacker.com
interviewed Dave Crenshaw, author of the
The Myth of Multitasking: How "Doing It All" Gets Nothing Done
. Based on the book's title, it's pretty clear where he stands on this topic. His book does differentiate between "'background tasking'--like watching TV while exercising--and 'switchtasking,' juggling two tasks by refocusing your attention back and forth between them, and losing time and progress in the switch." It's the switchtasking we need to be wary of. (Read the complete interview
here
.)
Beware of shiny object syndrome. As
Brenda Spangrud
points out, "If you spend your day stopping and restarting tasks because you are interrupted by the alert of an incoming email, text messages, phone call, or any other 'shiny object,' you will find yourself unproductive and mentally drained at the end of your day."
Myth #3: Clutter means disorganization.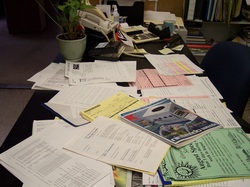 Apparently, this depends on how organized your clutter actually is. According to
Lifehack.org
, "If you never spend more than a minute trying to find anything in that mountain of clutter you call your office (or room or cubicle or kitchen), then leave it alone. At the same time, be honest with yourself--most people claim they can find anything they need, but when put to the test, they're left scratching their heads."
Messiness can have its creative benefits. In
Saying Yes to the Mess
, Penelope Green points out, "It was the overall scumminess of Alexander Fleming's laboratory that led to his discovery of penicillin, from a moldy bloom in a petri dish he had forgotten on his desk."
---
Do you feel your organizational style (whether neat or messy) helps or hinders your efforts to be productive?