Beginning can be tough...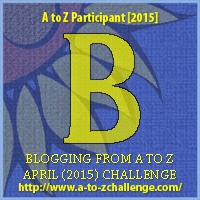 Let's say you decide that on Monday morning, bright and early, you'll begin writing the next chapter of your novel. Or walk on the treadmill. Or type the email you've been dreading. But then a funny thing happens. Monday morning rolls around and it no longer feels like the best time to tackle that particular task.
Getting started is often the hardest part of a project, but beginning is obviously a necessary step to finishing!
James Clear
refers to Newton's First Law of Motion relating to productivity: an object in motion stays in motion. Beginning, then, sets us in motion and helps us to make progress. "Having the courage to start is more important than succeeding,"
Clear says
, "because the people who consistently get started are the only ones who can end up finishing anything."
How can you make first steps easier?
Here are three ideas: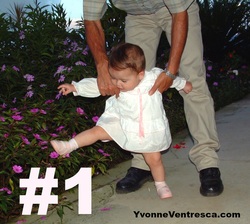 Set a small, doable goal. Maybe it's twenty minutes of concentrated writing. Promise yourself to do that much, and if you're still miserable at the end of the twenty minutes, you'll change your plan for the day. Maybe it becomes more of a research day than first-drafting. But most times, because of the power of beginning, those first minutes will lead to many productive more. (FYI -- this works with exercising, too.)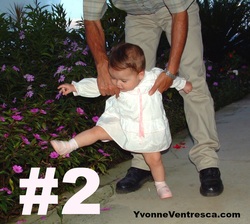 For writers, stop working each day at a place where you know the next scene, or plot twist, or section of dialogue. This technique comes from Hemingway, who said in a
1958 interview with George Plimpton
that "you always stop when you know what is going to happen next." This technique goes a long way toward the power of getting started. When you know what the next scene is about, you'll more eager to resume writing than if you're stuck.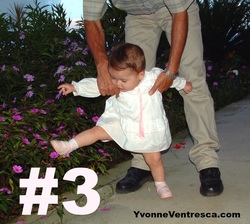 What if you don't have the next scene planned? Another technique is to begin with freewriting. Write about anything that comes to mind for a short, specific time (like ten minutes). If you'll be typing your story, type your free-writing, too, or write by hand if that's how you typically work. This is a way of "getting started" to get you over the hump.
Gregory Ciotti, in his blog post
The Science of Productivity
, cites research
by Kenneth McGraw
that confirms: "the biggest 'wall' to success was often just getting started." Tomorrow, I'll feature an interview with Mr. Ciotti, where he shares more tips and advice about productivity.
Do you have thoughts about procrastination or tips on getting started? I gave writing examples, but maybe you have some examples for other activities you can share.