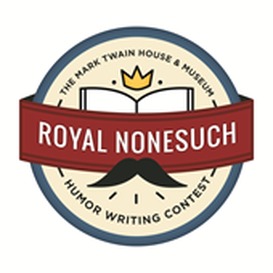 The Mark Twain House is sponsoring its second annual humor writing contest.
Deadline: July 10, 2015
Word limit: 7000 words
Prizes: 1st, 2nd, and 3rd cash prizes. 1st place for young authors (17 and under) is $600.
There is a submission fee for this contest: $22 for adults (18 and older) and $12 for young authors (17 and younger). These fees are used for t
he preservation of The Mark Twain House & Museum in Hartford, CT.
For more information and complete guidelines, visit the Mark Twain House contest website.