Marketing a book is different from marketing toys, pharmaceuticals, or cars. But of course there are books about how to market books! Here are five that may help.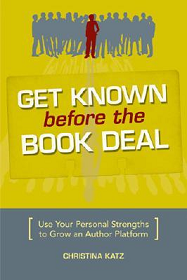 Get Known Before the Book Deal: Use Your Personal Strengths to Grow an Author Platform
By
Christina Katz
Excerpt from description:
"Before you can land a book deal--before you can even attract the interest of agents and editors--you need to be visible. How do you become visible? You develop a platform, or a way of reaching your readers. Everybody can develop a platform, and this book shows you how to do it while you're still writing."
I think "platform" can be a tricky concept for novelists, but I love the idea that there are things writers can be doing *today*, even without a book deal.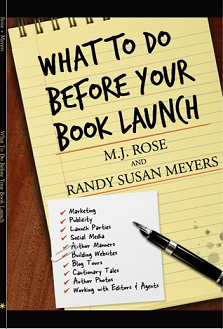 What To Do Before Your Book Launch
By
M.J. Rose
;
Randy Susan Meyers
Description: "What To Do Before Your Book Launch
is a guide for authors, covering everything from working with your publisher, to reading in public, to help for publicity and marketing, to using (and misusing) social media, to how to dress for your author photo…and far more, including cautionary tales, worksheets, timelines and etiquette tips."
Sometimes marketing is overwhelming. And sometimes even books about marketing can be overwhelming. Not this one! This guide is helpful and succinct. It contains useful lists and a great sample timeline of activities.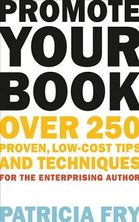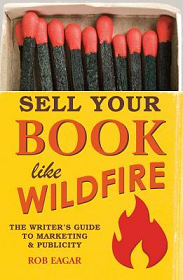 Sell Your Book Like Wildfire: The Writer's Guide to Marketing & Publicity
By
Rob Eager
Excerpt from description:
"You've written a book, but if it doesn't sell, what's the point? In '
Sell Your Book Like Wildfire,
marketing expert Rob Eagar explains how to use the best promotional methods available to get your book noticed and drive sales."
Chapter 14 is dedicated to fiction writers and this book contains an interesting section explaining Amazon rankings.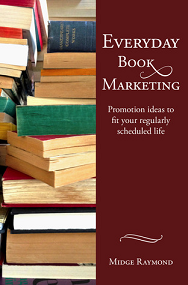 Everyday Book Marketing: Promotion Ideas to Fit Your Regularly Scheduled Life
By
Midge Raymond
Excerpt from description:
"Book publication is just the beginning...
Everyday Book Marketing
is for the published author who is not only a writer but who also may have another career, a family, and any number of other obligations that require fitting book promotion into a budget where both hours and dollars may be hard to find. This book will guide you on the journey from Writer to Marketing Pro, offering essential marketing tools along the way-including such book promotion basics as how to schedule a book tour and how to make the most of social media to how to keep the buzz going long after your launch date."
I just finished this book recently. It's divided into useful sections that each end with ideas on how to break the big steps into manageable ones. The end of the book contains some interesting interviews with authors and experts.
---
Do you know of other book marketing resources? Please let me know in the comments.