The NY
SCBWI
Conference was an amazing source of inspiration, information, and writing ideas. I have to admit that when I boarded the train to return home, I was a little sad to leave behind the conference magic.
Looking through my notes, I found several resources that were mentioned during the conference, so I thought I'd share them with you for this week's Friday Five.
Mentioned by Kate Messner during her keynote, "The Spectacular Power of Failure"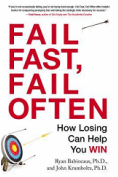 Fail Fast, Fail Often: How Losing Can Help You Winby Ryan Babineaux, John Krumboltz
Excerpt from the book description: "
Ryan Babineaux and John Krumboltz, psychologists, career counselors, and creators of the popular Stanford University course 'Fail Fast, Fail Often,' have come to a compelling conclusion: happy and successful people tend to spend less time planning and more time acting. They get out into the world, try new things, and make mistakes, and in doing so, they benefit from unexpected experiences and opportunities."
Recommended by Emma Dryden in her "A Few Good Resources" handout for the plot intensive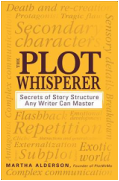 The Plot Whisperer: Secrets of Story Structure Any Writer Can Master by Martha Alderson

Excerpt from the book description:
"When it comes to writing bestsellers, it's all about the plot. Trouble is, plot is where most writers fall down--but you don't have to be one of them. With this book, you'll learn how to create stories that build suspense, reveal character, and engage readers--one scene at a time."
Martha Alderson also has a corresponding blog,
Plot Whisperer for Writers and Readers
.
Recommended by Jane Friedman during her "Building an Author or Illustrator Platform" session: this video from Simon Sinek, "Start With Why"

Mentioned during Jill Santopolo's session "The Fundamentals of Plot"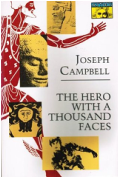 The Hero With a Thousand Faces by Joseph Campbell
Excerpt from the book description:
"Best-selling exploration of world myth and the individual soul's development that has changed millions of lives and was the focus of the recent Bill Moyers special on PBS. In this book Campbell reveals the basis of the monomyth theory which deeply influences the mythologic and folkloric studies."
Another interesting book mentioned by Kate Messner during her "The Spectacular Power of Failure" speech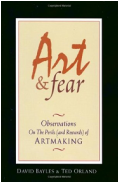 Art and Fear: Observations on the Perils (and Rewards) of Artmaking by David Bayles, Ted Orland
Excerpt from the book description:
"
Art & Fear
explores the way art gets made, the reasons it often
doesn't
get made, and the nature of the difficulties that cause so many artists to give up along the way."
Kate also has a
blog post about the conference weekend
which contains numerous other resource links from her speech. It's not quite as good as being there, but it's a start.
Let me know in the comments if you have anything to add from the conference.