For this week's Teen Tuesday, I'm pleased to interview Patrick Ryan, Editor-in-Chief of One Teen Story.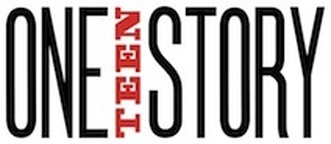 One Teen Story recently celebrated its one year anniversary. Congratulations! Can you explain the concept of a story-a-month? What sets One Teen Story apart from other YA literary magazines/zines?

That's right, we're a year old. Soon we'll be walking! One Story started with the idea of celebrating the short story form by showcasing just one short story per issue. That was twelve years ago, and the journey has been tremendous. So a year ago, the idea was hatched to start a second magazine--one geared solely to young adult fiction. That became One Teen Story.

What's particularly exciting about One Teen Story is that it's the only regular venue out there for young adult short stories. That's a tremendous thing. There are plenty of talented writers--both established and emerging--who are writing YA fiction in the short form, and they had no regular place to submit their work until OTS opened its doors. Now we're seeing a lot of fantastic submissions and publishing wonderful short stories that have teen protagonists.

Yes, once a year we have a contest for teen authors, the finalists chosen by us and the winner chosen by an established YA writer. Then we publish the winner as the final issue of that year's "run." What we're looking for is the same thing we look for in all our submissions: outstanding writing, a story that sticks with you, a story that takes risks (even tiny ones) and strives toward greatness. The protagonist has to be a teen, of course, but the subject matter is wide open. We've seen submissions that are traditional, quiet, shocking, weird, written in the first-person, second-person, third-person…everything from teen angst stories to speculative fiction.

Can you describe what your online "boot camp" is like?

Boot Camp was an experiment for us, and one that had great results. We had a lot of people sign up, and then we sent them a "packet" of writing advice each day for a week--all geared toward inspiring the participants to write a draft (even a very rough draft) of a short story in just seven days. We then encouraged participants to write comments or questions on our blog during that week, and I responded to all of them. At the end of the week, we encouraged people to send us what they'd written, and we read through everything and chose our three favorite ones and published them on our blog. As far as we can tell, we had nothing but happy campers!

What is the most common mistake or flaw that you see in submissions?

Cover letters that attempt to "sell" us on how good the story is. (We don't really care about the cover letters; we care about the stories.) Submissions that don't focus on a teen protagonist. Writers who submit work that's single-spaced and/or lacking page numbers. Writers who submit more than one story at a time. And--this actually happens--writers who create multiple accounts through our submissions data base and then submit the same story more than once, under different names. We're a very small team of devoted people, so we can't not notice these things!

Do you have any specific advice for teen writers?

My very heartfelt advice is to write like a rabbit and revise like a turtle. And don't get discouraged."
--Patrick Ryan, Editor-in-Chief of One Teen Story


Write about what you're interested in (not what you think you should be writing about). Read a lot. Read both novels and short stories. Constantly. Think in terms of arcs: story arc, character arc. If you really want to write, try to do it at least a little every day. Along with that, my very heartfelt advice is to write like a rabbit and revise like a turtle. And don't get discouraged. First and foremost, your wanting to write should be about the wonder and the joy that come from writing, not the scramble to write something so that you can get it published.