Resources for Teen Writers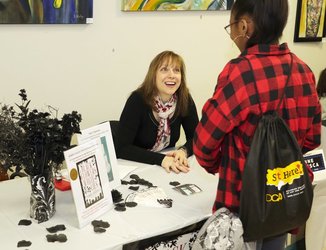 Welcome to my Resources for Teen Writers page!
I've compiled the best of my
Teen Tuesday posts
into one place for easy access.
Scroll down for interviews with editors who publish teens and young writers, other potential places to send your writing, advice from authors, helpful books and resources, plus more. I hope you find it useful on your creative journey!
---
---
Interviews with editors who publish teens
Looking for places to send your work? Here are links to my Teen Tuesday interviews with editors who publish teen writers. Note: Always check the websites for current submission guidelines.
Other potential places to submit your writing
​Crashtest is an online magazine run by students in Greenville, South Carolina that publishes the writings of other high schoolers (grades 9-12) twice a year. You can submit year-round by email, but response times may be longer during the summer months. They publish poetry, short stories, and creative nonfiction. Please see the website for complete details about sending them your work.​
The Louisville Review publishes poetry from kids in kindergarten through seniors in high school. From the website: "We seek writing that looks for fresh ways to recreate scenes and feelings. Honest emotion and original imagery are more important to a poem than rhyming and big topics--such as life, moralizing, and other abstractions." They pay in copies. The complete guidelines are online. (Adults: They publish poetry and prose people over eighteen, too. See the submission guidelines.)
Pencil Tips: Author Jacqueline Jules' website includes a list of magazines and contests that accept student work for consideration.
Polyphony H.S. is a literary magazine which publishes high school students from around the world. The annual student-run publication is open to submissions until May 30th. Payment is a contributor's copy, but for teen writers looking for feedback, they seem to have a thorough editing and review process. They accept poetry (up to 80 lines) along with fiction and literary nonfiction (up to 1500 words). Check out these helpful links: Submission advice, Polyphony H.S. submission guidelines, and How to submit your work.
Stone Soup: This magazine is published every two months, and has been in print for the last forty years. Stories, poems, book reviews, and illustrations are contributed by writers and artists under the age of thirteen. Guidelines, as well as highlights from past issues, are available online.
Teen Ink is a literary magazine and website that features poetry (including song lyrics, sonnets and haikus), fiction, book reviews, hot topics in nonfiction, and art/photos. The site also provides two forums for teens -- a regular one for chatting and a writers' workshop for sharing creative work. Teens also provide reviews about colleges and summer programs. Sign-up is required for submissions (which they accept year-round) and participants must be 13 to 19 years old. To learn more, check their submission guidelines.
Writing contests
​Please verify all contest deadlines and details by visiting the sites directly.
Teen writing communities
The previous
Figment
writing community is being relaunched as
Underlined
. (Produced by Penguin Random House.)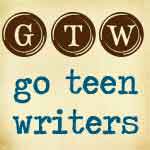 Go Teen Writers
"exists to provide encouragement, instruction, and community for teen writers." Run by Stephanie Morrill and Jill Williamson, it also features a private facebook page and resources about writing, such as
How to Write a Novel.
Jill says, "We provide a consistent environment where teens can learn and ask questions. We post consistently, hold a variety of contests, and have guest bloggers who are professional authors, editors, or literary agents. We also provide a community for teens to meet other writers and form support and critique groups." For more info and advice, read my
interview with Stephanie and Jill
.
---
NaNoWriMo has a modified
program for "young" writers
(classified as 17 and younger.) Even if you're not participating, the website includes free access to
downloadable workbooks
(elementary, middle, or high school), pep talks for motivation and encouragement, and other resources.
---

Teen Ink
features poetry (including song lyrics, sonnets and haikus), fiction, book reviews (including a
review of Pandemic
), hot topics in nonfiction, and art/photos from students ages 13-19. The site also provides two forums for teens--a regular one for chatting and a writers' workshop for sharing creative work.
---
Working with critique groups
Resources about writing and getting published
Advice from other authors
Books about writing
Related organizations