By Yvonne Ventresca
This is my first month participating in the
IWSG blog hop
! The question is:
​How has being a writer changed your experience as a reader?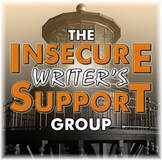 I often find myself analyzing for craft as I read. For example, if the story contains a satisfying twist, I go back to figure out how it was executed. If a scene is particularly suspenseful, what makes it so? What makes a character unique or compelling?
This can work for negatives, too. If I'm losing interest in a story, why is that? What diminishes the tension?
A few years ago, I took a "Reading as a Writer" workshop given by Ann de Forest at an
SCBWI
(Society of Children's Book Writers and Illustrators) Conference.
"Books that we read can be our teachers," Ann explained then, and I still find that to be true. (I wrote
a summary of the workshop
if you're interested.)
"Books that we read can be our teachers."
​~Ann de Forest

---
In other news, the brand new website for the
IWSG Anthology, Heroes Lost: Mysteries of Death and Life
is now live! You can check it out
here
. Thanks to my fellow anthologists for being such an organized, motivated group of writers, and a special shout-out to Renee Cheung for creating the website. I'm looking forward to reading everyone else's stories, and I hope you'll follow the group blog to learn more.
If you are reading this on February 1st and live in the NYC area, consider coming to the Jefferson Market Branch of the NYPL for a
Teen Author Reading Night
! I'll be reading, along with the an amazing lineup of young adult authors, from 6 PM to 7:30 PM:
Crissa-Jean Chappell (
Snowbirds
), Tiffany D. Jackson (
Allegedly
), Pam Laskin (
Ronit and Jamil
), Shani Petroff (
Romeo & What's His Name
), Matthue Roth (
Rules of My Best Friend's Body
), Mary Thompson (
Flicker and Mist
), and me (
Black Flowers, White Lies
)
---
What's the last book you read that you learned something from?
​

If you're interested in reading other answers to the IWSG monthly question, follow the blog hop links below. (If they don't show up due to tech issues, please visit the
IWSG website
to access the links.)