​Welcome to the YA Scavenger Hunt for Team Red!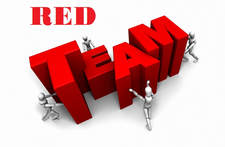 Welcome to Spring 2017 YA Scavenger Hunt! This bi-annual event was first organized by author
Colleen Houck
as a way to give readers a chance to gain access to exclusive bonus material from their favorite authors . . . and a chance to win some awesome prizes! At this hunt, you not only get access to exclusive content from each author, you also get a clue for the hunt. Add up the clues, and you can enter for the team prize--books from Team Red! But play fast: this contest (and all the exclusive bonus material) will only be online for a few days. If you'd like to find out more about the hunt, see links to all the authors participating, and see the full list of prizes up for grabs, go to
the YA Scavenger Hunt page
.
​Scavenger Hunt Directions

​
Directions:
Below, you'll notice that I've hidden my favorite number. Collect the favorite numbers of all the authors on the
RED
team, and then add them up.
​
Entry Form:
Once you've added up all the numbers,
make sure you fill out the form here to officially qualify for the grand prize
. Only entries that have the correct number will qualify.
​
Rules:
Open internationally, anyone below the age of 18 should have a parent or guardian's permission to enter. To be eligible for the grand prize, you must submit the completed entry form by
Sunday, October 8th
at noon Pacific Time. Entries sent without the correct number or without contact information will not be considered.
---
Black Flowers, White Lies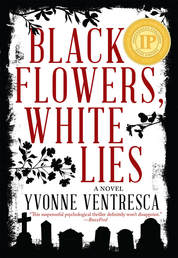 If this is your first time to my blog, I'm Yvonne Ventresca, the author of TWO ​YA novels: PANDEMIC and the psychological thriller, BLACK FLOWERS, WHITE LIES. In BLACK FLOWERS, WHITE LIES, strange events make Ella question what's real. Is it a haunting or a breakdown? She desperately needs answers, no matter how disturbing the truth might be.

In addition to the Team Red prize, I'm offering an Amazon gift card giveaway. Look for the Rafflecopter at the end of this post.
---
Scavenger Hunt Guest Post Featuring ​CM McCoy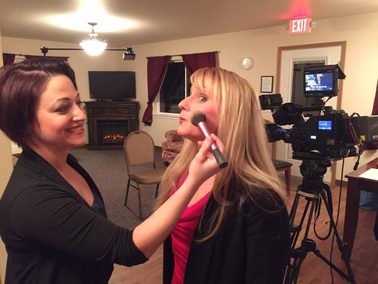 CM McCoy: Also Colleen Oefelein. Colleen is a retired Air Force officer and chemical engineer, an author, blogger, and an associate agent and PR manager at Inklings Literary Agency. She also teaches Irish Dance. A disabled vet, Colleen has interviewed with PEOPLE Magazine, 20/20, and INSIDE EDITION, where she promotes writing for mental and emotional health. She also runs Totem Head's Annual Writing Contest for Kids, now in its eighth year. Some of her off-the-wall talents include speaking in 10-codes (from her time with Alaska State Troopers), and flying helicopters.
More about CM McCoy's EERIE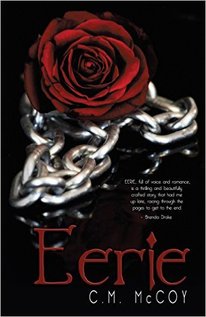 Hailey Hartley has just enrolled in the world's premier supernatural university. It's a school she's never heard of, located in a town called The Middle of Nowhere, and run by a creature that's not supposed to exist. But at least she got a scholarship...
Hailey's dreams have always been, well...vivid. As in monsters from her nightmares follow her into her waking life vivid. When her big sister goes missing, eighteen-year-old Hailey finds only one place offers her answers--a paranormal university in Alaska. There, she studies the science of the supernatural and must learn to live with a roommate from Hell, survive her otherworldly classes, and hope the only creature who can save her from an evil monster doesn't decide to kill her himself. ​Buy the book
here
.
EERIE Fan Casting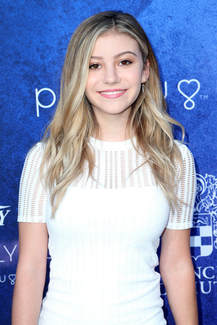 ​Hailey: G Hannelius. This is the ONLY actress who could pull off Hailey's unintentionally comic quirkiness. I absolutely adored G in DOG WITH A BLOG.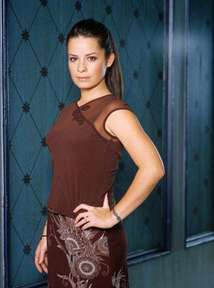 Holly: A young Holly Marie Combs completely embodies Holly's level-headedness in the face of a horrifying monstrosity.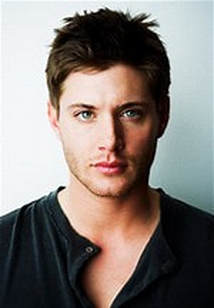 Fin: If only Jensen Ackles were 20 years younger! His Dean on SUPERNATURAL may go a tad bit over the douche line sometimes, and yet we love him, just like Fin.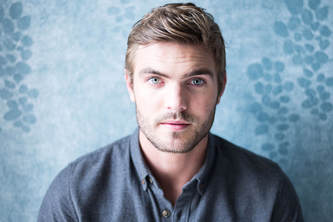 Asher: Alex Roe of THE 5TH WAVE fame could totally pull off the brooding and conflicted killer that is Asher.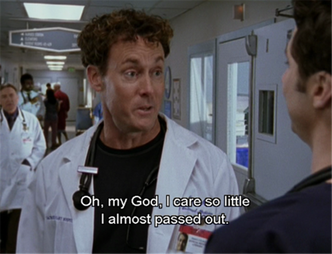 Giselle: Giselle is so hugely grumpy and stand-offish, yet critical to Hailey's survival. She's snarky and deadly, yet endearingly vulnerable. Only a female John C. McGinley (Dr. Cox of TV's SCRUBS) would do. If you know of an actress who could pull off such a huge character, leave a comment! I maaaaaay have a cool prize for the best suggestion ;-) ​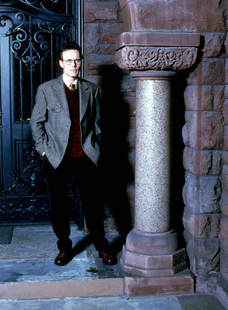 Professor Woodfork: I imagine the ageless professor as an Anthony Stewart Head (from Buffy) only without the British accent.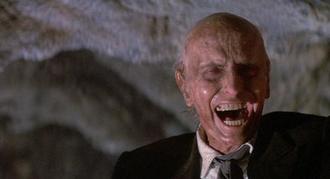 Cobon: If that creepy reverend from POLTERGEIST II (Julian Beck) were still alive, he'd make an awesome half-rotted, yet gentlemanly Cobon. ​
---
Thank you, CM McCoy, for that exclusive content!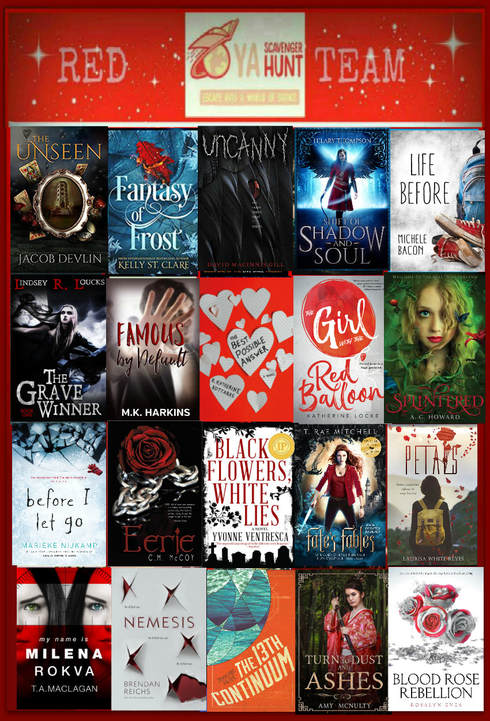 Don't forget to enter the contest for a chance to win books! Find my favorite number (in RED) earlier in this post. Add up all the favorite numbers of the authors on the red team and you'll have all the secret code to enter for the grand prize!
---
Continue the Hunt
​To keep going on the YA Scavenger Hunt, you need to check out the next author on Team Red:
Lindsey Loucks
.
---
​Bonus Giveaway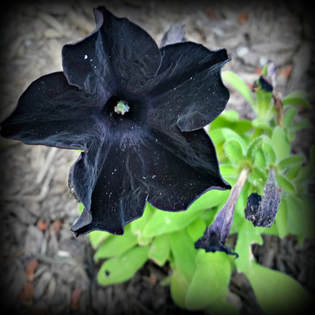 In addition to contributing to the YASH giveaway, I'm offering my own personal giveaway as well. One winner will receive a set of eight custom designed Black Flower Notecards (inspired by BLACK FLOWERS, WHITE LIES) and a $10 Amazon Gift Card. (This prize is open internationally, but please note: Any winner outside of the US will receive the $10 Amazon Gift Card only.) Good luck!