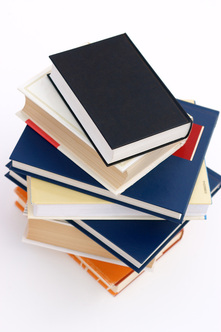 Writers tend to be curious people. It leads us to think about "what if" scenarios and imagine various possibilities. When the Swine Flu occurred in 2009, it wasn't particularly lethal, but it did make me wonder. What if a virus was extremely contagious
and
caused a high death rate? And what if a teen girl became separated from her parents and had to survive on her own? Even though the resulting young adult novel is a work of fiction, writing
Pandemic
required many hours of research. As author Zora Neale Hurston said, "Research is formalized curiosity."
Five types of research for fiction (and some thoughts on finding useful information)

Character development: The psychology of the main characters is a key element in creating authentic fiction. Since my protagonist, Lil, was healing from a traumatic experience, I wanted to make sure that her behaviors fit the recovery process. Some information was available online, but I also found it valuable to speak with a social worker. She was able to help me further understand how someone in Lil's situation might act.

Plot ideas: Depending on your storyline, experts can be helpful in generating new sources of conflict within your novel. For Pandemic, talking to a local public health officer inspired further complications that could result from a widespread illness. I was also able to locate several government emergency planning documents online that helped me imagine what might happen in dire circumstances. Nonfiction books about historic and emerging diseases were also useful in creating my fictional disease. While these examples apply to Pandemic, they could easily be adapted for other plotlines as well.

Dialogue: Writing out every "um" and "like" that people really say would weigh down a scene. You can research how teens talk by doing some careful listening. You don't necessarily want to include slang that will date the story, but you want your characters to sound real. If you don't have your own handy teens to eavesdrop on, go someplace that teens congregate and listen in a non-stalkerish way. When you're writing, be sure to cut out the boring parts of a conversation.

Setting:
I have a separate blog post about setting
here
. Even if you are extremely familiar with a place, make sure to accurately describe details like plants, trees, and the weather during the time the story is set.
Google Earth
is another tool for researching a setting.

Interesting Tidbits: Sometimes you don't know how you'll use a piece of information that strikes a chord with you. Create a system for saving these tidbits and their sources. For example, one interesting thing I learned is that during the 1918 Spanish flu pandemic, colored ribbons were placed on doorways to indicate a death in the household. The color of the ribbon indicated the age range of the dead. White, for instance, was used for children. These details inspired me to think about how we would use technology to track deaths today, which led to one of the characters creating a blog to share information with other characters in the story.
---
Research can add the details that make your novel stand out. If you have any tips or techniques, be sure to share them in the comments below.