​My theme for the April A to Z blogging challenge is Productivity for Creative People.
---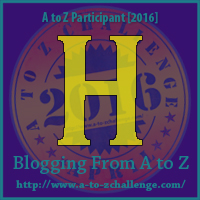 If you blog about writerly things, tweet industry news, or provide content on a Facebook author page, social media can be a necessary evil. The key, in these instances, is to "curate"--pull out the interesting tidbits you can use or share from the constant stream of information. Wouldn't be wonderful if interesting items came to you, instead of having to scour the Internet looking for them? Here are three ways to make it happen:
Three Curation Tools
| | |
| --- | --- |
| Use some type of automated alert system. Google Alerts and Talkwalker are both free. If you are interested in emerging infectious diseases, for example (like I was while researching Pandemic), you set an alert for that topic and receive a daily summary of mentions in the news. You can also set alerts for publishing houses you want to submit to or conferences you'd like to attend. This is an easy way to stay up to date. | |
---
Manage your twitter stream. Once you follow a number of people, it can be hard to find the useful tidbits among the noise. One way is to create lists, like "fellow creatives," "family," "publishing professionals," "disease specialists." [Note: you can set lists to "private" so that they are for your use only and people are not notified they were added to a list.] You do not need to follow someone to add them to a list. Once the list is set up, you can click on it to view those tweets in a stream, or use an application like Tweetdeck or Hootsuite to see each list in a separate column.
Try an application like Alltop. This allows you to select blogs and newsfeeds from their site and add them to your own Alltop page. For example, if you are interested in knitting, writing, and uncluttering, you can select blogs on those topics and have the results aggregated on a single page. You can view productivity expert David Allen's Alltop page if you'd like to see an example.
---
Do you actively monitor social media, blogs, and other online sources for interesting stories? Share your own tools or methods below.