By Yvonne Ventresca
​I never feel like I get quite enough done. To combat that (and to occasionally procrastinate), I've been reading about productivity. Here are four productivity experiments I tried this week: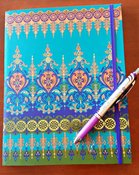 ​1
. Each morning, I've been
journaling
as part of the new year. I find this helpful, but it's still an easy habit to break. I write about mundane stuff for a page or two, then try to write about some of the story questions or creative issues I'm facing. I've solved some plot problems this way, so I hope to continue with it.
2. On Monday, I attempted to schedule the whole day by using half hour segments, as suggested in Deep Focus by Cal Newport. (See
last week's post
about the book.) The morning went great, and I was very pleased with myself. Then I realized I forgot to schedule lunch, or account for a phone call to my mom, and then a doctor's appointment got moved up by an hour and a half. Newport suggests re-planning the day to the right of your original schedule as it transforms (which it inevitably does), but I felt frustrated and gave up. But, on the bright side, it was still one of most productive days of the week. The rest of the week I used a modified approach and blocked out which chunks of time I would use for writing, letting the rest of the day flow, and leaving breaks between creative sessions. That seemed to work better for me.
3. I'm participating again in a monthly
#WritingChallenge
, something that's helped me in the past. It's a Facebook group that includes a group Google document where you can track your wordcount or revision time for the month. Not everyone likes this type of public accountability—you could also try stickers on a private calendar.
4. I am currently revising a new story which is in a messy state, and it can be overwhelming. One thing I did was make a list of useful things to do when I get stuck, like research a certain drug's effect on memory, read a chapter of nonfiction (I have a biography of a killer I'm using as a reference), or work on my character notes instead of an actual scene. Sometimes these tasks are enough to get me feeling creative again, while keeping me out of the social media time-suck. (For another author's take on revision, check out
Jody Casella's latest blog post.
I love her puzzle analogy.)
I hope you have a productive week! This quote from Sage Cohen's The Productive Writer can be applied to other pursuits as well: "Writers make time for writing. And everyone does it her own way. Your job is to find your way."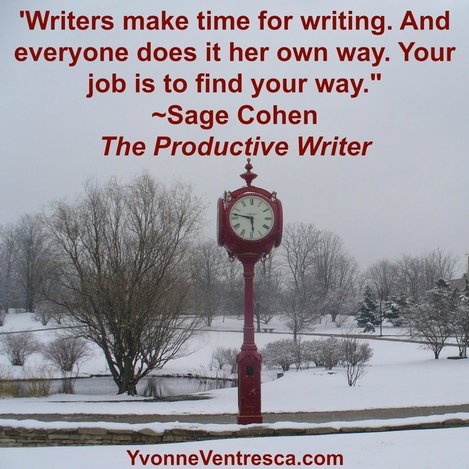 ---
How long can you focus intensely on a mindful task? Forty-five minutes to an hour works best for me, then I get antsy and need to move around. I'm hoping this will increase over time. Do you ever get happily lost in the zone?
---