By Yvonne Ventresca
For this week's Friday Five, please visit my guest post over at Nerdy Chicks Rule, "
A Black Belt's Guide to Writing: The Eyes Must See All Sides
." It includes 5 ways you can apply this martial arts philosophy to your writing. I'll be responding to comments here and over there as well, so please leave one in either place.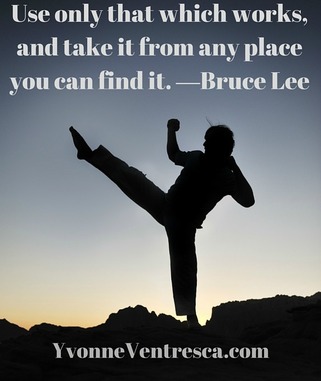 Here's a quote from Bruce Lee for your inspiration -- martial arts, creative, or otherwise. Have a great weekend!