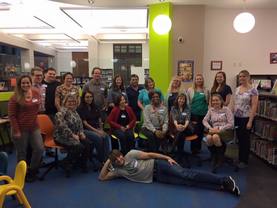 Last weekend, I participated in
Teen Bookfest by the Bay
. I signed books, met teen readers, and spoke on a "Protectors of the World" panel. It was almost like a fairy tale.... which brings me to today.
Tell a Fairy Tale Day

February 26th is "Tell a Fairy Tale Day." Five memorable fairy tales/fables from my childhood are: Jack and the Beanstalk, Thumbelina, Hansel and Gretel, The Frog Prince, and Snow White.

​Do you have a favorite? Have you enjoyed any YA fairy tale retellings?