If you are looking for the A to Z blogging challenge, scroll down for today's post.
---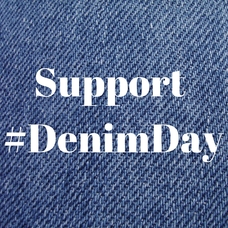 Today, April 27th, is Denim Day, which supports sexual assault survivors and sends the message that clothes are not consent. This Denim Day, students from City As School will walk across the Brooklyn Bridge to show their support. For more information, visit
denimdayinfo.org
or the
Authors Supporting Denim Day Facebook Event
throughout the day for virtual support from some of your favorite authors.
Show your support by taking the pledge
here
.