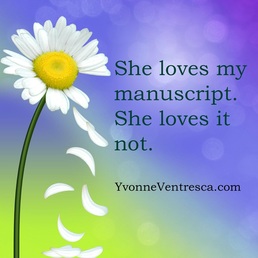 Several people have asked me recently about the seemingly elusive "golden ticket." How do you go about finding a literary agent to represent you?
Just as "how did you meet your significant other" stories differ, each author can have a different version of the finding-an-agent experience. While there is no one way to find a literary agent, there is a common denominator: your work needs to submission-ready. Assuming that you've written, revised, been critiqued, and revised some more, this week's Friday Five resources can guide you on your agent search:
1. If you are still learning about the publishing business, start with
How to Find a Literary Agent for Your Book
.
2. For children's writers (picture book through young adult), consider joining the
Society of Children's Book Writers and Illustrators (SCBWI).
Members can access
The Book
, a giant resource that includes an agent directory, as well as information on how to prepare and submit your work. SCBWI also hosts national and regional conferences. These conferences are a great way to learn what agents are looking for through panels, workshops, and one-on-ones. (Opportunities vary by conference.) I've been a member for fourteen years, and I met my agent at an SCBWI conference.
3. Also for children's writers: check out
Kathy Temean's blog
. As a former SCBWI NJ regional advisor, Kathy frequently
posts about agents looking for submissions.
4. Try
QueryTracker.net
to access a database of agent information. (Registration required.)
5. Subscribe to the
SubItClub blog
, which is dedicated to the querying and submission process. There is also a
SubItClub Facebook group
where members can ask questions and get query letter feedback.
---
If you know of other online resources for finding an agent, please share in the comments.