Welcome to my long-time critique partner and friend, C. Lee McKenzie! I'm at the NJ Association of School Librarian Conference, so Lee has graciously agreed to guest post a "Friday Five" about how she's built her blog following over the years.
5 Bloggy Things That I Do by C. Lee McKenzie
Blogging isn't for the dilettante. It's not for the lazy or the slap-dash among us. Not if you want to gain an engaged readership and keep them. When I started
The Write Game
, I didn't have a clue about what to do. I was almost clueless about why I should blog. The only direction I had was from my publisher: "You must blog." So I did.
If I had it to do for the first time again, I would have invested more time in learning how, but that's too late. All I know is what has worked for me and kept me returning to post week after week. So here are five suggestions:
1. Write about what interests you, what you're passionate about and do it when you say you will: every day, three times a week, or once a week. It doesn't matter. What matters is you're interesting and dependable.
2. Decide who you're writing for and why, then let them know YOU. I have to write to and for readers and writers because that's my passion, but I thread in bits of my life and other interests, too. This lets my readers know me and relate to me.
3. Join the "fun" every once in a while, be silly/serious in a hop or enter to win in a giveaway.
4. Respond to your visitors in some way: reply to their comments, visit their blogs and comment with something of value (please avoid "Thank you for sharing. Sorry, but that screams, "I really didn't bother to read what you spent hours to write.")
5. Enjoy the blogging process. If you stop having fun or being interested, take a break. Just hang up a "Gone Fishing" sign and be sure to tell your followers when you'll be back. Everyone understands the need for a break.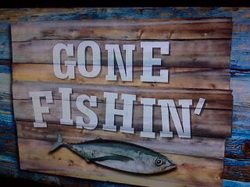 ---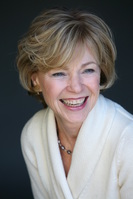 ​C. Lee McKenzie is a 4 & 5 star reviewed author. Her greatest passion is writing for young readers. Sign of the Green Dragon is her third Middle Grade novel. Alligators Overhead and the sequel, The Great Time Lock Disaster were her first two. She has traditionally published four young adult novels: Sliding on the Edge, The Princess of Las Pulgas, Double Negative and Sudden Secrets.