I love to use summer to catch up on reading my teetering pile of books. Here are five that I hope to read: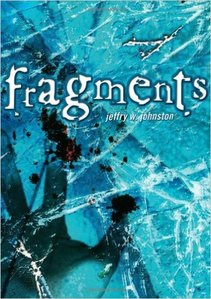 FRAGMENTS by Jeffry W. Johnston
​Ever since the accident, Chase feels shattered. He can't remember that night, and everyone's treating him like a broken freak. He just wants things to go back to normal. So when he starts getting flashes of memory, he's relieved. He's sure once he remembers everything, he can put the crash behind him and start over.

But when the flashes reveal another memory, Chase starts to panic. He's desperate to leave his ugly past behind. But if he wants to put the pieces together once and for all, he must face the truth about who he is . . . and what he has done.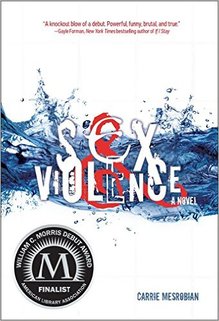 SEX & VIOLENCE by Carrie Mesrobian
Sex has always come without consequences for seventeen-year-old Evan. Until he hooks up with the wrong girl and finds himself in the wrong place at very much the wrong time. After an assault that leaves Evan scarred inside and out, he and his father retreat to the family cabin in rural Minnesota--which, ironically, turns out to be the one place where Evan can't escape other people. Including himself. It may also offer him his best shot at making sense of his life again.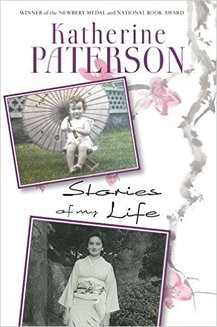 STORIES OF MY LIFE by Katherine Paterson
​Told with her trademark humor and heart, Paterson's life stories tell tales from her childhood growing up with missionaries, to living as a single woman in Japan, to raising four children in suburban Maryland with her minister husband. Read about the origins of some of her most beloved characters, go behind the scenes to the moments Katherine found out she won her many awards, and more. Filled with personal photos and letters, this is funny, heartwarming history from a legendary name in the field of children's books.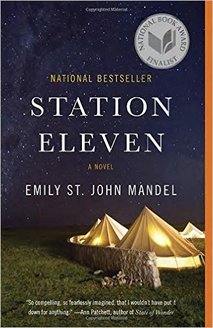 STATION ELEVEN by Emily St. John Mandel
Kirsten Raymonde will never forget the night Arthur Leander, the famous Hollywood actor, had a heart attack on stage during a production of King Lear. That was the night when a devastating flu pandemic arrived in the city, and within weeks, civilization as we know it came to an end.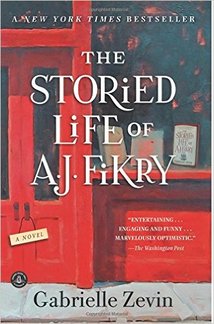 THE STORIED LIFE OF A.J. FIKRY by Gabrielle Zevin
A. J. Fikry's life is not at all what he expected it to be. He lives alone, his bookstore is experiencing the worst sales in its history, and now his prized possession, a rare collection of Poe poems, has been stolen. But when a mysterious package appears at the bookstore, its unexpected arrival gives Fikry the chance to make his life over--and see everything anew.

---
There's still time to enter the
Pandemic
giveaway! Sky Pony Press is giving away 5 paperback copies (which is a convenient number for my Friday Five posts.) Enter on
Goodreads here
.
---
What's in your summer to-read pile?