Writing Opportunity: Cicada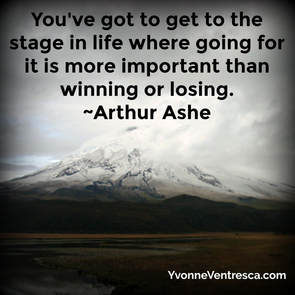 CICADA
is "an online YA lit/comics magazine fascinated with the lyric and strange and committed to work that speaks to teens' truths." They currently have an open call for submissions on the theme of family.
Deadline: April 13, 2018
"CICADA YA/teen lit magazine seeks fiction, poetry, comics, and essays on the theme of Family. We want to see honest works exploring all aspects of family life, whether it be family by relation or a family of choice. What connects a family? What might break it apart? How do we define family? In what ways do our familial connections heal or harm us? We are especially interested in works depicting found families and other nontraditional/nonnuclear families—show us how the family you build can be just as strong as (or stronger than!) the one you are born with."
Writing Opportunity: YARN
YARN
is currently open for submissions. (
Note that they close submissions during the summer starting in mid-June.) "
Since this is a YA literary journal, we ask that the material be appropriate for, and of particular interest to, young adult readers, 14 years old and up. We have no age restrictions for authors (fogies over the age of 18 write YA, too), no genre restrictions (if you've got a story set in 2060, bring it on!), and no geographic restrictions (we have published teens in China and other similarly far-away places, and would love to see more international submissions). We only ask that the writing you submit be original and publishable, with some literary merit (in other words, if you've written a slasher thriller with lots of smooching and slaying, we recommend sending it to Hollywood and not to us). Send us only your very best."
Writing Contest: the Claremont Review
​the Claremont Review's Annual Writing & Art Contest
Deadline: March 15th
Genres: Poetry, fiction, art
​Ages: 13-19
Prize: First prize in writing $750 CAD. Visual art prize $500 CAD.
Additional prizes awarded.
There is an entry fee required.
Detailed rules are available on
the Claremont Review website
Want to learn more about the Claremont Review? Read my
interview with Editor-in-Chief Jody Carrow
.
Poetry Contest: Manningham Trust
​National Federation Of State Poetry Societies, Inc.
Manningham Trust Student Poetry Contest
Deadline: March 1st
Genre: Poetry
Length: No more than 30 lines
Ages: US students in Grade 6-8 (Junior Division) and Grades 9-12 (Senior Division)
Prize: Ten prizes will be awarded in each division: First Place $75.
Detailed rules are available on the NFSPS website
.
Humor Contest: Royal Nonesuch
The Mark Twain House is sponsoring its annual humor writing contest.
Submit your original humorous essays and stories. (There are separate categories for adults and young writers.)
Deadline: July 1st
Word limit: 7000 words
Prizes: 1st, 2nd, and 3rd cash prizes. 1st place for young authors (17 and under) is $100. (Submission fee required.)
For more information and complete guidelines, visit the
Mark Twain House contest website
.
Essay Contest: Teen Ink
Teen Ink Community Service Essay Contest
is ongoing throughout the year. (No deadline.)
"What do you do to make your community a better place? How has volunteering changed you and the way you view the world? Write an essay describing your experiences and be recognized for all that you do."
​
Guidelines: Teen Ink will only consider original essays written by teens. Essays should be between 150 and 1,000 words.
Prizes: Each year at least two teens are honored for outstanding service to their community. Contest winners receive $100 for their favorite charity and a copy of the magazine featuring their winning essay.
---