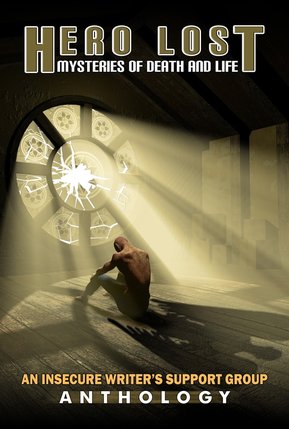 It's cover reveal day for the upcoming anthology, Hero Lost: Mysteries of Death and Life!
I love the shadow image and look forward to reading the other stories.
Here is a list of the authors included in the anthology:
L. Nahay – Breath Between SecondsRoland Yeomans - Sometimes They Come BackElizabeth Seckman - Mind Body SoulOlga Godim - Captain BulatEllen Jacobson - The SilveringErika Beebe - The Wheat WitchYvonne Ventresca – The Art of Remaining BitterSean McLachlan - The Witch BottleSarah Foster - The Last DragonRenee Cheung - Memoirs of a Forgotten KnightTyrean Martinson - Of Words and Swords
The anthology will be released on May 2, 2017 from
Dancing Lemur Press
and was created based on a contest through the
Insecure Writer's Support Group
. We'll have an anthology-specific website and blog available soon. In the meantime, here's a description:
Hero Lost: Mysteries of Death and LifeAn Insecure Writer's Support Group AnthologyCan a lost hero find redemption?
What if Death himself wanted to die? Can deliverance be found on a bloody battlefield? Could the gift of silvering become a prison for those who possessed it? Will an ancient warrior be forever the caretaker of a house of mystery?
Delving into the depths of the tortured hero, twelve authors explore the realms of fantasy in this enthralling and thought-provoking collection. Featuring the talents of Jen Chandler, L. Nahay, Renee Cheung, Roland Yeomans, Elizabeth Seckman, Olga Godim, Yvonne Ventresca, Ellen Jacobson, Sean McLachlan, Erika Beebe, Tyrean Martinson, and Sarah Foster.
Hand-picked by a panel of agents and authors, these twelve tales will take you into the heart of heroes who have fallen from grace. Join the journey and discover a hero's redemption!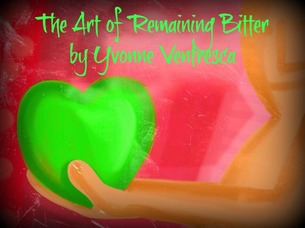 My story, "The Art of Remaining Bitter," is about a girl who recognizes the motivating power of sibling rivalry in a society that only values positive emotions. Can feeling jealous ever be a good thing? What do you think?