Writing Contest for Students
Happy New Year! Teen Tuesday is back this week, but the featured contest deadline is coming up fast. Can you write a story of exactly 1000 words over the next few weeks? If so, check the contest details below.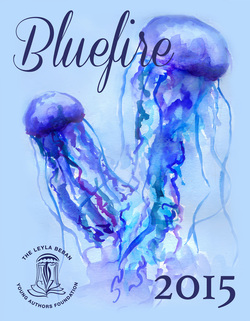 What: 1000-word story contest with $1000 prize. Your short fiction must be *exactly* 1000 words.
Who: Students in grades 6-12
When: Now through February 1, 2016
Prizes: According to the website, "two $1,000 scholarship prizes will be awarded, one for grades 6-8 and one for grades 9-12. Seven $100 cash prizes will also be awarded for winning entries, one per grade level. Stories selected for publication into
Bluefire,
but not selected as a grade-level or scholarship winner, will receive a $50 cash prize.... The author retains all copyrights to the submitted work."
Details: Visit the Bluefire
contest page
for complete information.
Teachers: Visit the
educators' page
join the teacher mailing list, see excerpts from past contests, and get a copy of their creative writing curriculum.