Happy New Year!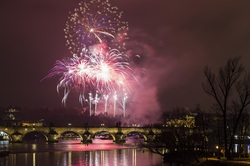 A new year often brings new resolutions. I thought about what advice I could give on this topic, and since many of my resolutions are repeats from last year, I decided I'm not a qualified expert on this. What I can do, however, is provide you with 5 interesting links to start off 2016.




Also for writers: Heather Ayris Burnell has compiled a lengthy list of contests you can enter on the
Sub It Club blog
.

Lastly, if you use Twitter, check out their plans to expand from 140-characters in this
Wall St. Journal article
. (Say it isn't so, Twitter!)
---
Do you have resolutions for the upcoming year? Or maybe anti-resolutions? Share your own favorite related links or advice in the comments.