For this week's Teen Tuesday, here are five online communities for teen writers. These can be a place to virtually meet other authors, learn about the craft, and share pieces of your work.

Figment
is a "community to share writing, connect with other readers, and discover new stories and authors." You can join an online group (or create your own) based around a topic you love. Produced by Random House, the Figment website also includes chats with authors, discussion forums, quizzes and writing contests.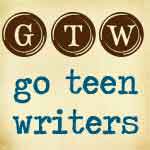 Go Teen Writers
"exists to provide encouragement, instruction, and community for teen writers." Run by Stephanie Morrill and Jill Williamson, it also features a private facebook page and resources about writing, such as
How to Write a Novel.
Jill says, "We provide a consistent environment where teens can learn and ask questions. We post consistently, hold a variety of contests, and have guest bloggers who are professional authors, editors, or literary agents. We also provide a community for teens to meet other writers and form support and critique groups." For more info and advice, read my
interview with Stephanie and Jill
.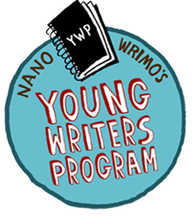 As I mentioned in a previous blog post, NaNoWriMo has a modified
program for "young" writers
(classified as 17 and younger.) Even if you're not participating, the website includes free access to
downloadable workbooks
(elementary, middle, or high school),
pep talks
for motivation and encouragement, and other resources.

Teen Ink
features poetry (including song lyrics, sonnets and haikus), fiction, book reviews (including a
review of Pandemic
), hot topics in nonfiction, and art/photos from students ages 13-19. The site also provides two forums for teens--a regular one for chatting and a writers' workshop for sharing creative work.
---
When I'm not writing, I like to read. What have you read lately that you absolutely loved?