By Yvonne Ventresca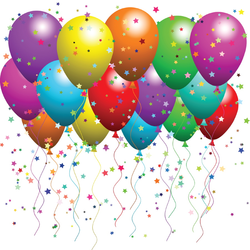 For today's Friday Five, I'm happy to celebrate both Laurie Wallmark's debut picture book AND her birthday! Join me in wishing Laurie the best as she shares a guest post about detours on the road to publication.
Five Detours on the Road to Publication by Laurie Wallmark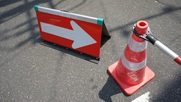 We all know the road to publication is not a straight journey from story idea to published book. Here are five detours I experienced along the way:
1. When my first novel failed to sell (for good reason, I now know), I figured it was a sign. After all, I had majored in biochemistry and information systems, not English or creative writing, so I stopped writing. Stopped, that is, until years later an idea for another novel invaded my brain and wouldn't let go.
2. I entered this second novel into a writing competition. I was lucky, because that year's contest was limited to middle-grade mysteries, which my finished novel just happened to be. I won, which resulted in an offer of publication. Good news, right? Well, not so much. This company went out of business before my book came out.
3. I found an agent who connected with several of my picture books, but liked one in particular and wanted to send it out on submission. Contract signed, we were good to go. Not quite. The agent hadn't asked which publishers had already seen the manuscript. When I told her my book had been submitted already to six or seven editors, she pulled the offer. I guess I did too good a job of targeting publishers, because those were where she wanted to submit my manuscript.
4. Several years passed, and I continued to write and study my craft. When I had several picture books all shiny and ready to go, I again began an agent search. I had several requests to see more material and a few revise and resubmits. I was sure I was on my way. A year later, these agents had all either finally rejected me or stopped responding. Talk about discouraging. I was so close, but obviously not close enough. I told my critique group that I had had it. I wasn't going to write any more. At the time I was taking a children's literature course in the early childhood education department of my college. Because I was the only "writer" in the class, the professor asked me to read one of my pieces. The reaction of the other students was so positive it got me over my funk. Yes, I know because they liked me, they also liked my writing, but it was still nice to get some positive reinforcement for a change. I began writing again.
5. I realized I needed to concentrate on my writing and get off the trying to get published roller coaster. I decided to go for an MFA in Writing for Children and Young Adults at Vermont College of Fine Arts. The two year break would not only improve my craft, but I wouldn't have to think about editors and agents for a while. Within a few months of starting school, I sold my first book, Ada Byron Lovelace and the Thinking Machine.
The take-away from these five episodes? Though it's not easy to get published, you certainly never will if you don't keep coming back to the journey. Enjoy the trip!

More about Ada Byron Lovelace and the Thinking Machine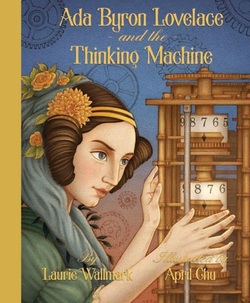 ADA BYRON LOVELACE AND THE THINKING MACHINE
(Creston Books, October 2015) is a picture-book biography of the world's first computer programmer. Ada was born two hundred years ago, long before the invention of the modern electronic computer. At a time when girls and women had few options outside the home, Ada followed her dreams and studied mathematics. This book, by Laurie Wallmark and April Chu, tells the story of a remarkable woman and her work. Kirkus Reviews [starred review] describes the book as a "splendidly inspiring introduction to an unjustly overlooked woman."
---
More about Laurie Wallmark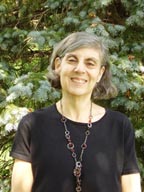 Laurie Wallmark writes exclusively for children. She can't imagine having to restrict herself to only one type of book, so she writes picture books, middle-grade novels, poetry, and nonfiction. She is currently pursuing an MFA in Writing for Children and Young Adults at Vermont College of Fine Arts. When not writing or studying, Laurie teaches computer science at a local community college, both on campus and in prison.
Join Laurie as she travels from blog to blog to introduce her debut picture book,
Ada Byron Lovelace and the Thinking Machine
. All stops are listed
here
. Connect with Laurie through her
website
,
Facebook
, and
Twitter
.
---
Thanks for the guest post, Laurie!
Readers, feel free to share your own unexpected life detours in the comments.