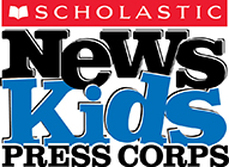 Are you an aspiring journalist between 10 and 14 years old with some time to write a news story and an essay this summer? Consider applying
to join the Scholastic News Kids Press Corps for 2015-2016. The deadline is September 25th
.
According to the website,
"
Members of the Scholastic News Kids Press Corps cover news stories for
scholastic.com/news
and select Scholastic classroom magazines. The program is open to all students ages 10-14 with a desire to be a journalist. The selection of Kid Reporters is based on writing ability, interviewing skills, and attention to detail."
You can find complete details
here
. Happy Summer Reporting!
Thanks to fellow YA author Christine Kohler for letting me know about this opportunity.