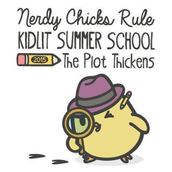 Do you write YA, middle grade, chapter books or picture books? Check out
KidLit Summer School
, a free online program for writers. If you'd like a peek into my plotting process, check out my summer school
guest post
to see my messy notebook and my much neater plot chart.
---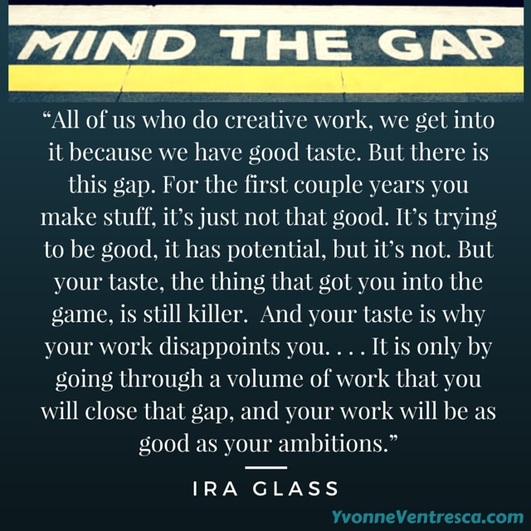 This
quote
by Ira Glass is one of my favorites because it applies to many situations: definitely our creative lives, but also learning other new things. The gap is the difference between reading an awe-inspiring book and then reading your own crappy first draft. It's also the difference between learning a new kata in the martial arts, then watching someone stellar perform the same moves. Do you have gaps that you're mindful of?
---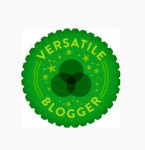 A special thank you to Charlotte, the Swedish gardener and biologist behind "
My Green Nook
," for nominating my blog for the Versatile Blogger Award. I'm honored! You can check out Charlotte's blog
here
.
Have a versatile and creative weekend!